Holden joins RCC Board of Trustees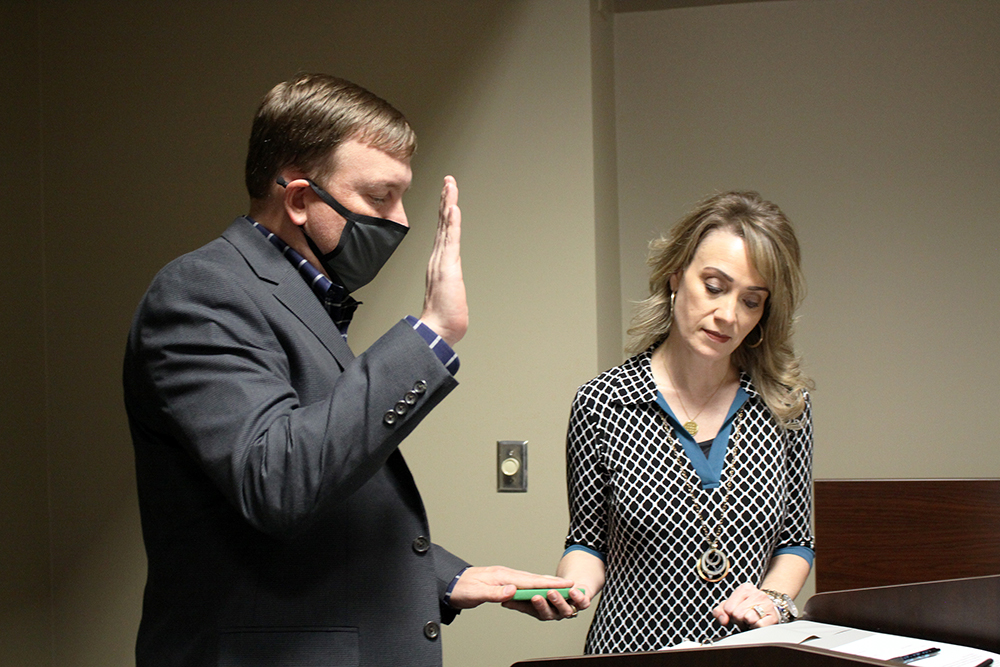 Zeb Holden of Archdale was appointed as a new member of the Randolph Community College
Board of Trustees
by the Randolph County Board of Commissioners to replace the late Jorge Lagueruela. Holden signed his oath of office at Thursday's Board meeting in the Martha Luck Comer Conference Center.
"In my time in Randolph County, I've seen RCC grow under Dr. Shackleford's leadership," he said. "I come at it from the economic development realm — the opportunities coming, especially with the Megasite. All the jobs and all the industries are going to need support, and RCC has a broad range of things that they offer to help the county be prepared for the growth that's coming. I'm excited."
Holden is currently the Archdale City Manager, having worked in local government for 15 years. He is an eight-year member of the Archdale-Trinity Rotary Club and served as President. He earned his bachelor's degree in Sports Management/Business Administration from Elon University and his masters in Geography/City Planning from the University of North Carolina at Greensboro.
His wife, Stacy, is a teacher at Hopewell Elementary School, and they have two children, Nate and Bryn.