Garcia, Hoover receive PTK Scholarships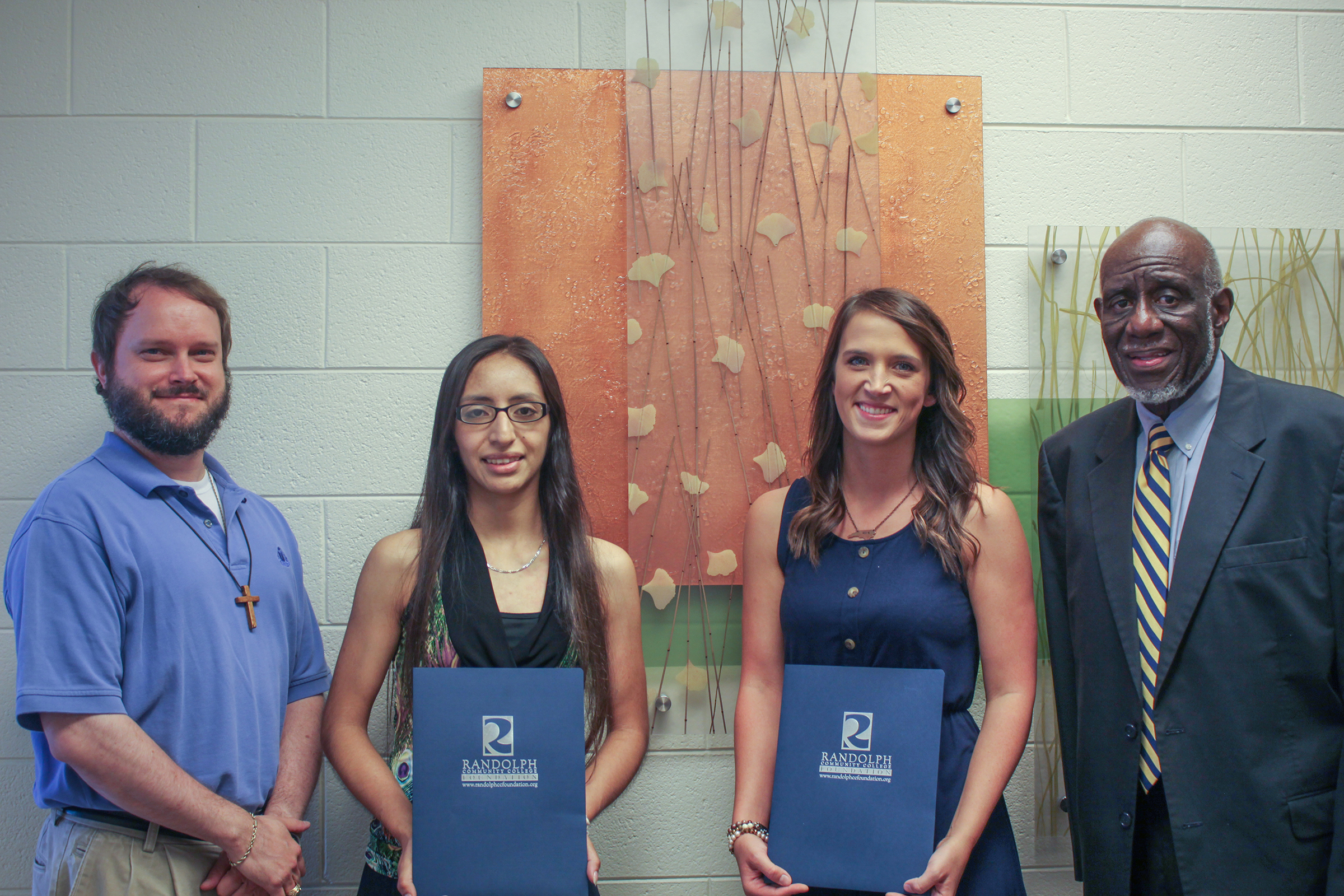 ASHEBORO — Two Randolph Community College students recently were presented with the annual Waymon C. Martin Phi Theta Kappa Scholarship. Associate in Arts student Carmen Garcia and Medical Assisting student Regina Hoover both received $500 in a ceremony Friday, June 28, in the Student Services Conference Center on the Asheboro Campus.
Garcia graduated from high school in 2011, enrolling in RCC in 2016. She is studying Business Administration and hopes to transfer to the University of North Carolina at Greensboro, eventually working in Human Resources.
"This is going to help a lot," the mother of three said of the scholarship. "I'm going to be able to get books, and continue my education."
Hoover, a single mother of two, is looking to work in the public health field by going to physician's assistant school.
"It's great to be acknowledged for all the hard work I've put in," she said. "This is an 'atta boy.' "
Both Garcia and Hoover are PTK members.
The scholarship was named for Martin, who taught Business Administration at RCC from 2001 until his retirement in 2017 as Department Head for Business Administration. He served as a Phi Theta Kappa advisor from 2002-2017.
English/Communication Instructor and PTK Advisor W. Clark Adams introduced Martin, who gave a brief history of the scholarship before presenting the certificates.
"I'm happy to be able to offer two scholarships to Miss Garcia and Miss Hoover," he said. "I appreciate the academic struggles and all the hard work you've put in. I'm glad you both are planning on earning your bachelor's. I hope you continue to be successful academically."