Phi Theta Kappa is the international honor society for two-year colleges. In November 1999, the Beta Theta Rho chapter of Phi Theta Kappa was chartered at RCC. Invitations for membership are extended each semester based on academic performance. Members of Phi Theta Kappa may be eligible for scholarships at senior institutions. 
Each spring and fall semester, students who have completed 12 credit hours and possess a cumulative grade point average of 3.5 or above are invited to join 
Phi Theta Kappa
. There are no requirements once students become a member; however, they will be invited to attend meetings and participate in club meetings and events. Phi Theta Kappa members participate in a number of service projects both on campus and off campus each year, and through the years have partnered with such organizations as the North Carolina Zoo, Boys and Girls Club, Communities in Schools, Victory Junction Gang Camp, Senior Adult Center, etc.
Waymon C. Martin Phi Theta Kappa Scholarship
Waymon C. Martin was an Instructor of Business Administration and served as Department Head of the Business Administration program at Randolph Community College from 2001 until his retirement in 2017. He also served as Phi Theta Kappa Advisor from 2002-2017.
A native of Fulton, Missouri, Martin was born August 7, 1942 in Kansas City, KS to the late Reverend William Martin and Willie Smith Martin. Waymon graduated from high school in Fulton, MO. After graduating, he joined the U.S. Air Force, during the Vietnam War; he was stationed at Lackland Air Force Base in Texas, and Hunter Air Force base in Savannah, GA. After leaving the Air Force, he attended Lincoln University in Jefferson City, MO.had his own business management consulting firm, The Martin Group in High Point. He also served as an adjunct faculty member at Shaw University's Center for Alternative Programs of Education in High Point.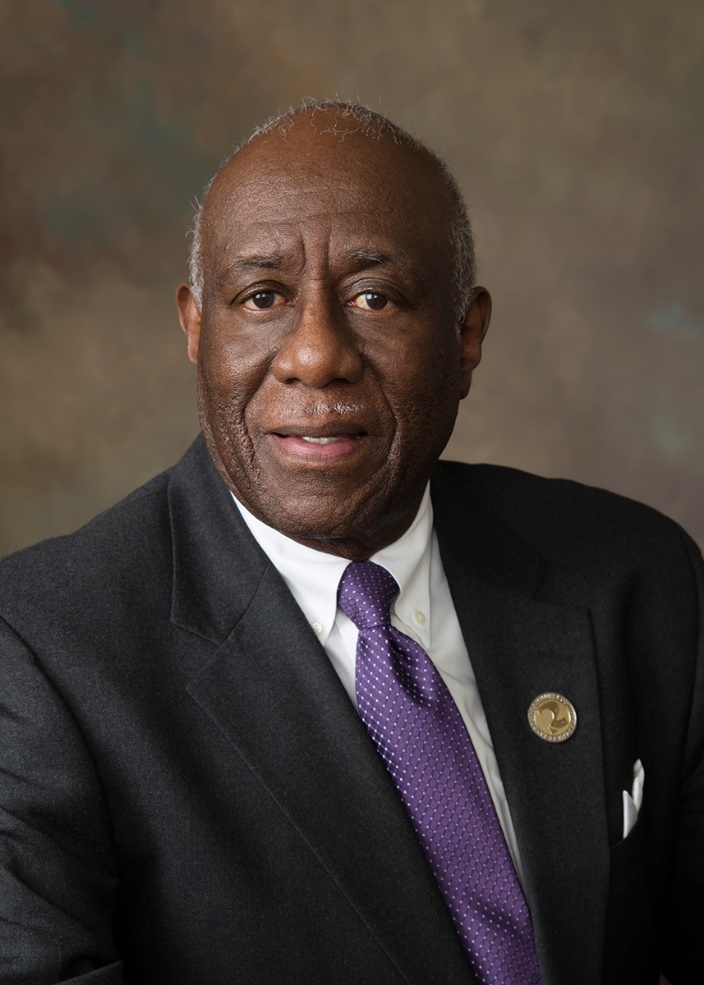 He worked in various human resources, management and financial positions with Centel Corporation, Master Business Consultants, Jewel Food Stores and Metropolitan Life Insurance in Chicago. Martin earned an associate of arts degree in business administration from Olive-Harvey City College and a bachelor's degree in business administration from Roosevelt University, both in Chicago. He received a master's degree in business administration from Governor State University in University Park, Ill., and earned over 20 hours toward a doctoral degree in public administration from Nova-Southeastern University.
The Waymon C. Martin Phi Theta Kappa Scholarship was established in 2007 and renamed for Waymon C. Martin in 2017 upon his retirement from Randolph Community College. Martin led the chapter through many years of growth and promoted service projects and further involvement both on campus and in the community. His personal contact with students helped the chapter to grow through the years and he was dedicated to our chapter all the way up to his untimely death on February 5, 2020.
Martin and Carol Savachack, former Sociology Instructor and Phi Theta Kappa Advisor from 2001-2009, began the Endowed Scholarship in 2007, which started with $1,000. To be eligible for the scholarship, students have to be:
Phi Theta Kappa members,
have a minimum cumulative GPA of 3.5 or greater,
and be enrolled in at least 12 credit hours.
Students must complete an application through the RCC Foundation. Each recipient receives a $500.00 scholarship.
Previous scholarship winners include:
2018: Pamela Clawson, Toni Formato

2019: Carmen Garcia, Regina Hoover

2020: Cameron Jackson
Phi Theta Kappa is the only internationally acclaimed honor society serving two-year institutions that offer associate degrees, and while it was established in 1918 by Missouri junior college presidents, it has been in existence at Randolph Community College since November 1, 1999, when its chapter was chartered as Beta Theta Rho.
Randolph Community College's chapter was the vision of Dr. Larry Linker (retired RCC President, 1988-2000), Marcia Daniel (former Vice President of Educational Programs), and Lynn Tesh (former Dean of Curriculum Programs). Several months of planning went into the establishment of the chapter and the first advisors of the chapter, Mrs. Amanda Rivers and Mrs. Dacia Murphy-Price (English Instructors), spent the summer of 1999 taking the necessary steps to ensure the development of a successful chapter. In September 1999, the names of 82 eligible students were selected and on October 20, 1999, the officer team was selected. On October 27, 1999, two orientation sessions were held for prospective new members.
The first induction/chartering ceremony was held in the R. Alton Cox Learning Resources Auditorium on November 1, 1999 and 42 students were inducted. In 2001, Mrs. Carol Savchak, Sociology Instructor, became an advisor, and in 2002, Dacia Murphy-Price stepped down as advisor. Mr. Waymon C. Martin, Business Administration Instructor, replaced Dacia Murphy-Price as advisor in 2002.
Upon Carol Savchak's resignation as advisor in December 2009, Mr. Clark Adams, English Instructor, and Mrs. Melissa Earliwine, Mathematics Instructor, became advisors in February 2010. Dorothy Hans, English Instructor, became an advisor on September 1, 2013. Waymon Martin retired in June 2017 and Melissa Earliwine and Dorothy Hans stepped down as advisors at that time as well. In addition to Clark Adams, new advisors were appointed effective August 2017 and these were: Scotty Duyck (Department Head, Social/Behavioral Sciences), Ellen Adams (Instructor, Mathematics), Dolores de Haro (Instructor, Spanish), and Alma Gabby Nall (Instructor, Spanish). On November 23, 2019, the chapter celebrated its 20th anniversary. Since 1999, over 4,000 students have been inducted into Phi Theta Kappa at Randolph Community College.
Mrs. Amanda Rivers - Instructor, English, 1999-2002
Ms. Dacia Murphy - Instructor, English, 1999-2002
Ms. Carol Savchak - Instructor, Sociology & Psychology, 2001-2009
Mr. Waymon Martin* - Department Head, Business Administration, 2002-2017
Mrs. Melissa Earliwine - Instructor, Developmental Mathematics, 2010-2017
Mr. Clark Adams - Instructor, English/Communication, 2010-Present
Ms. Dorothy Hans - Instructor, English/Reading, 2013-2017
Mr. Scotty Duyck - Department Head, Social/Behavioral Sciences, 2017-2018
Ms. Ellen Adams - Instructor, Mathematics, 2017-Present
Ms. Alma Gabby Nall - Instructor, Spanish, 2017-Present
Ms. Dolores Vargas Benavides - Instructor, Spanish, 2017-Present
*Deceased
Dashanese Carpio-Ventura* - 2020
Tyler Bohlen - 2019
Luke Alderman - 2018
Sherry Underwood - 2017
Jahmina Ollison* - 2016
Donna Burleson - 2015
Danielle Davis McNeill - 2014
Briana Gullett - 2013
Marguerite Weymouth - 2012
Shawn Vuncannon - 2011
Barbara Robinson (Interim President) - 2010
Kelly Nguyen - 2010
Terry Parrish - 2009
Charleen "Sherry" Holt - 9/1/2008-12/31/2008
Katie Jameson - 10/11/2007-6/15/2008
Sarah Nutt - 2007
Patsy Staples - 2006
Laurie Smith - 2005
James Popp - 7/1/2004-7/1/2005
Teresa Coble - 2004-2005
Denise Worley - 2003-2004
Carolyn Henson - 2003-2004
Dianne Reeder - 2002-2003
Jennifer Causey - 2001-2002
Tyra Tesseneer - 2000-2001
Heather Robbins - 1999-2000
*Randolph Early College High School Student