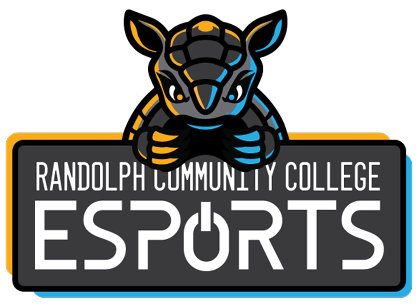 RCC's Esports Club was established to bring together gamers & esport players from across campus. We are here to provide the opportunity for students to join a community of fellow gamers who want to improve their video game skills, or who just want to unwind with a fun, friendly match after class!
The Esports Club holds Gaming Sessions each week for students to meet up and practice, as well  tournaments monthly or quarterly depending on club and community interest.
We are working towards joining local college and university esport organizations so that we can build teams to represent and compete for RCC at regional tournaments.
Whether you enjoy testing your skills in competitions, or just like to play casually with friends, the Esports Club is for anyone who has a love for gaming!
CLICK HERE TO DOWNLOAD A COPY OF OUR BYLAWS
Any questions about The Esports Club can be directed to:
Loryn Smith
Instructor, Advertising & Graphic Design
336-633-0068
lmsmith@randolph.edu