Intelligent.com honors RCC with four top awards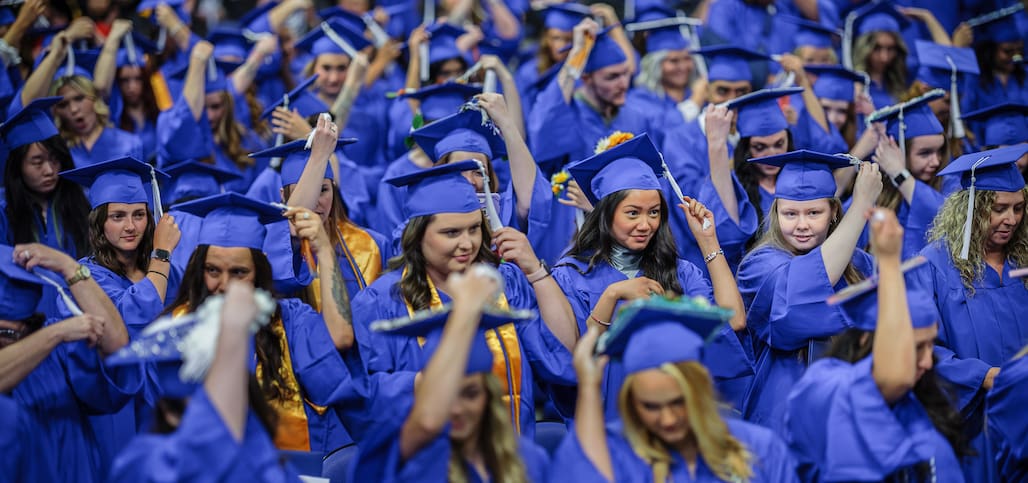 Randolph Community College was recently ranked in the top 10 on Intelligent.com's list of the Best Community Colleges in North Carolina for 2024. The College also was ranked in the top 10 nationally for the Best Online Associate in Information Technology and Systems Degree Programs of 2024, 12th nationally for the Best Online Certificate in Medical Office Administration Degree Programs of 2024, and 17th nationally for the Best Online Certificate in Technology Degree Programs of 2024. RCC has already secured its position as the leading community college in North Carolina, according to Niche's latest rankings, and has also clinched an impressive fourth-place spot on BestColleges' list of Best Online Associate in Information Technology Programs nationwide.
"Considering there are more than 1,100 community colleges in the country, these awards are a testament to RCC's commitment to academic excellence," RCC President Dr. Shah Ardalan said. "These accolades reflect the hard work and dedication of the faculty and staff, who excel as both proficient educators and accomplished professionals in their respective fields. The recognition from Intelligent.com signifies that RCC offers outstanding educational programs that meet the evolving needs of students and the job market. It's a clear indicator that the institution is unsurpassed in providing quality education and resources to its students, helping them succeed in their academic and professional journeys."
Intelligent.com ranks each institution on a scale from zero to 100 across six categories. The scoring system compares each school in terms of tuition costs, admission, retention and graduation rates, faculty, reputation, and the student resources provided for online students.
Randolph Community College (RCC), under the leadership of President Shah Ardalan, is committed to providing relevant career training and educational opportunities. Affordable degrees and short-term certificate programs start throughout the year, both in person and online. For more information, call 336-633-0200 or visit www.randolph.edu and expect to engage with the most competent and compassionate team of faculty and staff.