RCC announces Dr. Shah Ardalan as new President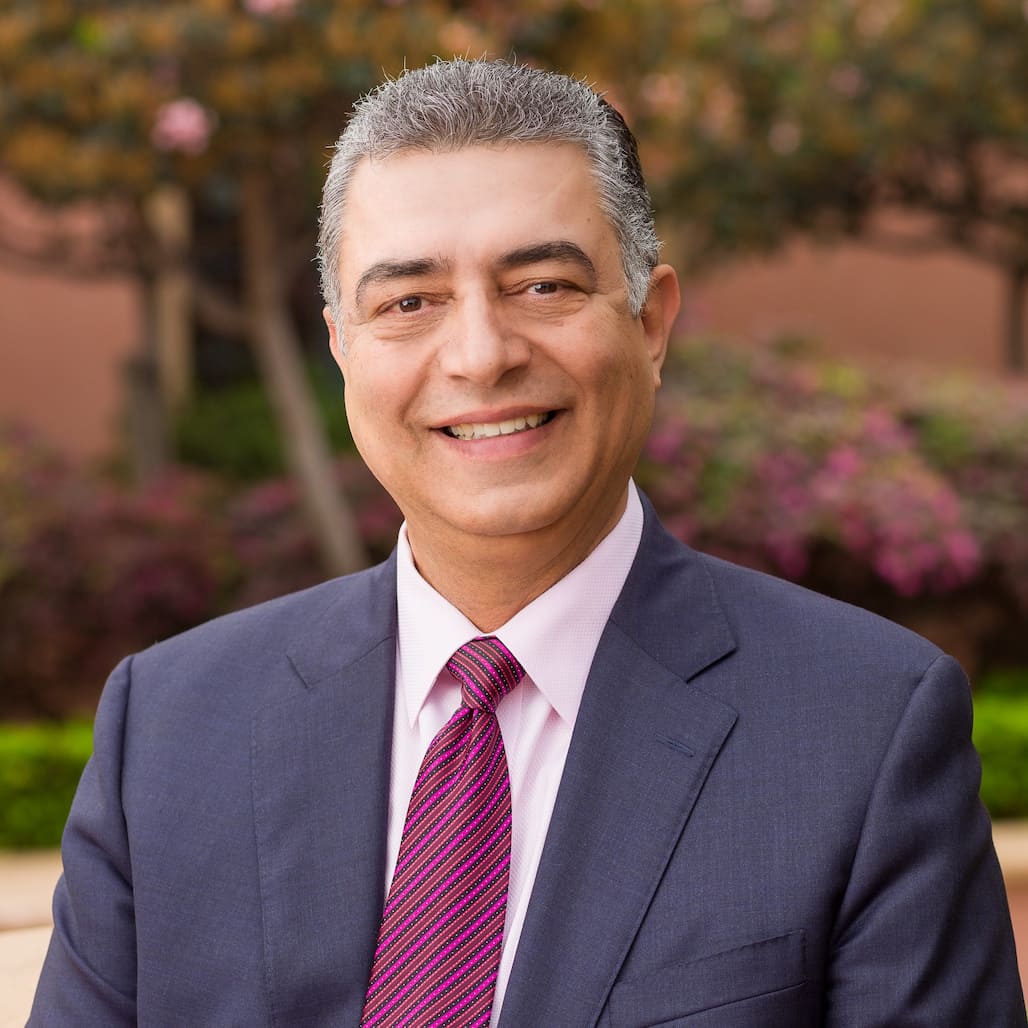 Dr. Shah Ardalan has been named the seventh president of Randolph Community College.
Ardalan is the current President of Lone Star College-University Park in Houston, TX. He was one of four candidates that the RCC Board of Trustees invited to interview and tour the campus and Randolph County during the week of April 17. Ardalan was unanimously selected by the RCC Board.
"Randolph Community College is uniquely poised to build on its rich history and serve as a collaborative and critical engine of socioeconomic growth, workforce development, and prosperity for the entire community and our partners," said Dr. Ardalan. "It will be my honor and privilege to work with such a visionary Board and talented employees who are focused on increasing student access and success. RCC will thrive as a relevant, flexible, high-tech, and high-touch institution of higher education with deep respect for tradition and relentless drive for innovation. On a personal note, returning to North Carolina and leading RCC are like coming home and getting the perfect career opportunity as well."
Board Chair Mac Sherrill said, "I think the Search Committee and the Board of Trustees have done an outstanding job in getting our next president. Dr. Shah Ardalan has a proven track record with Lone Star Community College and student success. He is also a proven community leader, and we are excited to have Shah join RCC."
Reynolds Lisk, Board Vice Chair and Chair of the Presidential Search Committee said, "The RCC Presidential search has been a long and arduous process. I sincerely believe that our efforts were all worthwhile with the hiring of Dr. Shah Ardalan, former president of Lone Star Community College, University Park. Dr. Ardalan has led this school from its inception to become one of the most technologically advanced and most respected community colleges in the country. Most importantly though, his passion for student success and empowering his staff and faculty is what makes him the right fit for Randolph Community College."
Ardalan holds a doctorate in Community College Leadership from the John Roueche Graduate Center at National American University in Austin, Texas. He earned his master's degree in Electrical Engineering from North Carolina A&T University and received a Bachelor of Science degree in physics from the University of North Carolina-Greensboro. His career experience includes several positions at Prairie View A&M University in Prairie View, Texas, starting as a Senior Systems Analyst and moving up to Chief Information Officer and Associate Vice President of Operations. From there, Ardalan became the Vice President for Technology Services at San Juan College in Farmington, New Mexico, and eventually moved back to Texas to work in the Lone Star College System in Houston.
Sherrill and Lisk said there will be several opportunities to meet RCC's new president during the summer. Joe Barwick and Myra Johnson, consultants with Executive Leadership Associates, served as consultants for the Presidential Search Committee and the RCC Board of Trustees in the search for the College's next leader. ELA received more than 80 applications for the position. In accordance with state board policy, the State Board of Community Colleges approved the selection at a board meeting on May 9.