Local high school seniors explore options at Randolph NEXT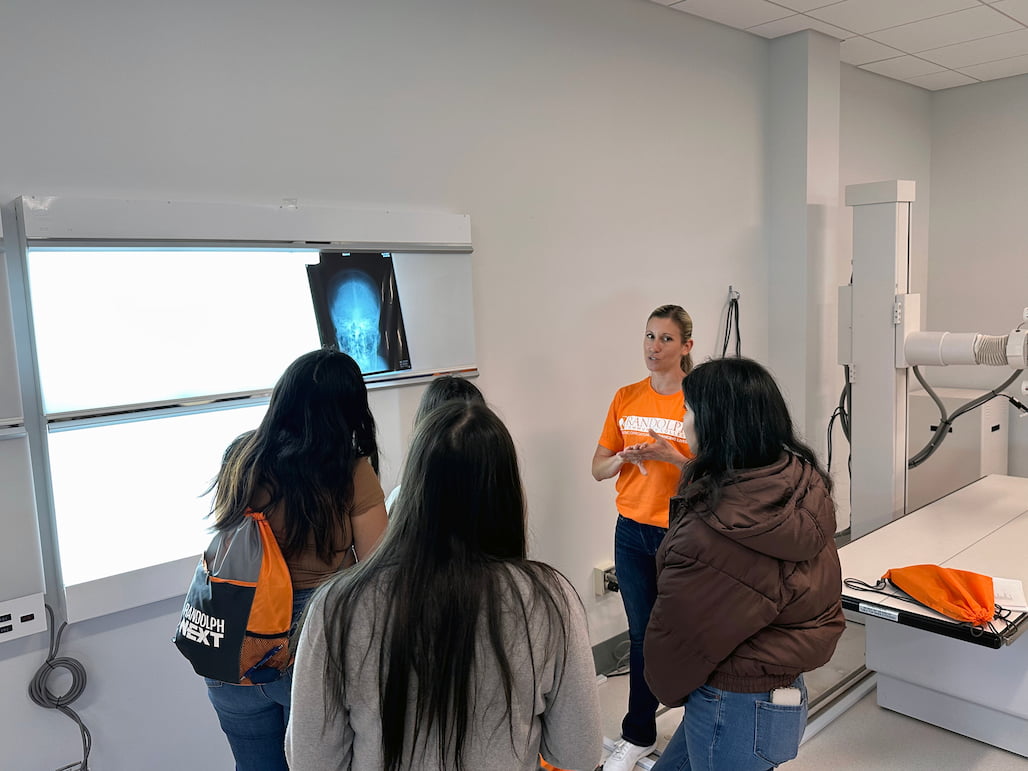 Anna Phillips shows a head X-ray to four high school seniors, describing how the head needs to be angled to get the correct image and pointing to and naming the various parts of the human skull. She then takes the students to several rooms with equipment radiologic technologists use to take diagnostic images of patients. The students touch the model of a foot and the X-ray manikin. They don't say much, but their eyes tell a different story. Phillips, Randolph Community College Radiography Department Head, hopes that these sessions mean more students in her classrooms.
She isn't the only one.
The College may have started Spring Break on Tuesday, March 7, but the Asheboro Campus was still humming as RCC hosted the second annual Randolph NEXT — an event where local high school seniors learned about the educational opportunities at the College and a job fair for the community wrapped into one. A partnership among RCC, Asheboro City Schools, Randolph County School System, Uwharrie Charter Academy, and NCWorks, the event started last year as a way for seniors who are unsure about their next steps to see what is available at their local college and, hopefully, be inspired.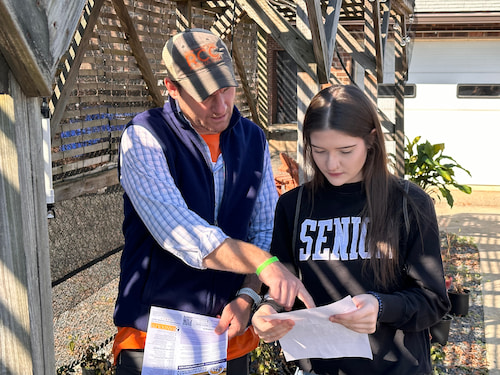 The 240 local seniors visited various buildings on campus Tuesday, maps in hand, as each student explored four different programs they had chosen. Information on college admissions, Free Application for Federal Student Aid (FAFSA), and Apprenticeship Randolph was on hand, along with military recruiters. The seniors also had a chance to see what jobs are out there locally at a lunchtime job fair.
Providence Grove High School senior Haley Foust started her day at the RCC Greenhouse, learning about Agribusiness Technology (AT) and Zoological Horticulture from AT Department Head Derrick Cockman.
"I didn't really know what I wanted to do in college," she said. "And I really didn't know what to put for my fourth class. It's so interesting, though."
Foust said she also was going to visit the Criminal Justice Technology, Advertising and Graphic Design, and Interior Design departments.
Asheboro High School senior Nicolas Chavez made a beeline for the Photographic Technology building.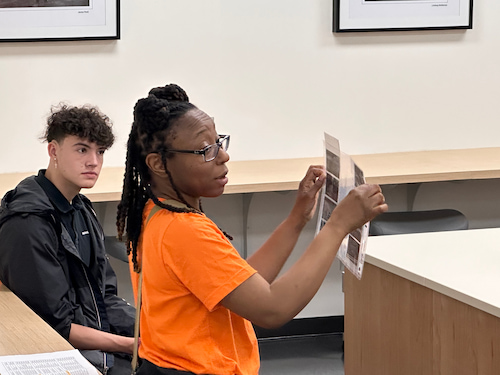 "I'm taking yearbook classes, and I changed my schedule to get in both semesters because I love it so much," he said, noting that sports photography is his favorite. "I'm most definitely looking at this as a career, and this is one of the best community colleges for photography.
"I'm interested in everything. I just love capturing stuff when it's happening and reviewing it later — 'I was there; I took that.' It's just a good feeling."
Later in the day, the College opened its doors to the community with the Randolph NEXT Job Fair which boasted more than 40 businesses, most of them located in Randolph County.
RCC first-year student Ronald Sudduth decided to come to the Fair to explore job opportunities.
"I thought it'd be interesting because I'm looking for a full-time job," he said. "I'm really thinking of doing a trade next year. I was looking for something to do with my hands like machining or engineering. I'm leaning towards something to do with electricity."
Next year's Randolph NEXT is slated for March 5.