RCC hosts local students for Automotive Day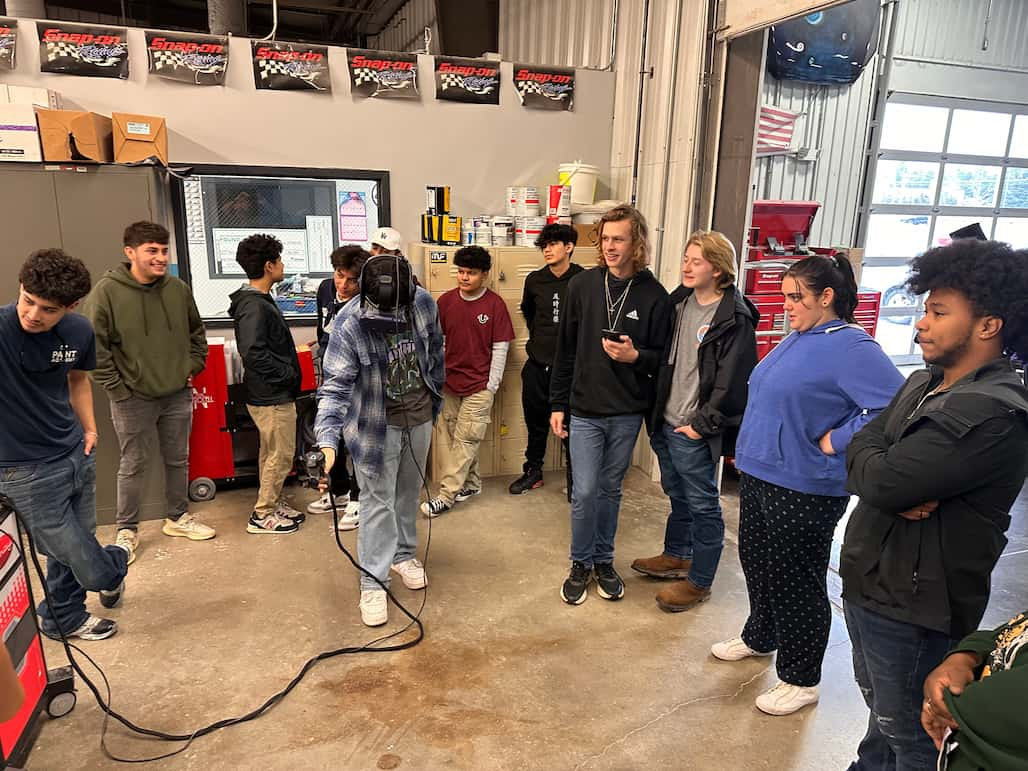 More than 200 Randolph County 10th graders explored opportunities in Randolph Community College's Automotive Systems Technology and Collision Repair and Refinishing Technology programs Friday, Feb. 17, in the Richard Petty Education Center on the Asheboro Campus as part of Automotive Day. The students participated in hands-on activities, toured local garages, and learned about the Apprenticeship Randolph and the Career and College Promise programs.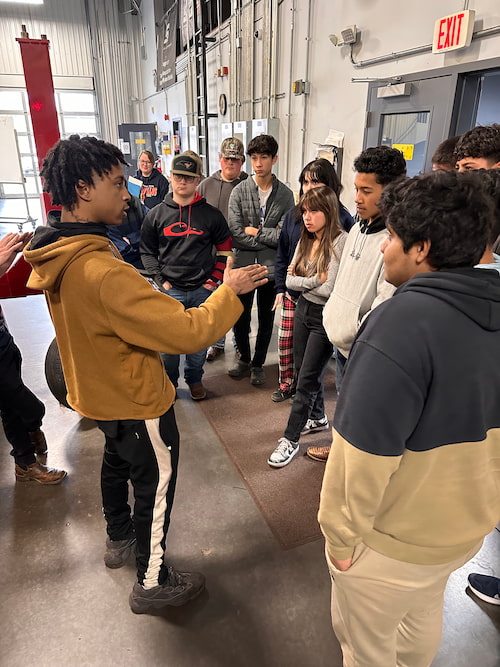 Jack Hicks, a Randleman High School sophomore, has already signed up for classes at the College.
"I like working on cars," he said. "I have some of my own. It's just what I like to do. I like old Euro and JDM cars. I like restoring them.
"The most interesting thing was probably when he was talking about the diagnostic stuff because normally, I just do that by myself and not with a computer."
Eastern Randolph High School sophomore Cheyenne Welborn said she has always been interested in cars.
"I figured this would broaden my horizons and my experiences outside of school," she said. "I just love the fact that cars can go wherever they want. I love learning how the inside of a car works.
"Today, I learned the hot glue trick and how to paint a car. I absolutely want to come to RCC."
Students participated in a wheel alignment activity, a multipoint inspection, a Light Duty Diesel demonstration, a measuring activity, a paint booth demo, a painting simulator, a damage repair activity, a ScanTool activity, an Electric Vehicle demo, and a wiring activity — all led by RCC faculty and student volunteers enrolled in the programs. The 10th graders also toured the Randolph County School System Bus Garage, Gallimore Automotive and Bodyshop, and Asheboro Nissan.