RCC honors students at 2022 CCR December Graduation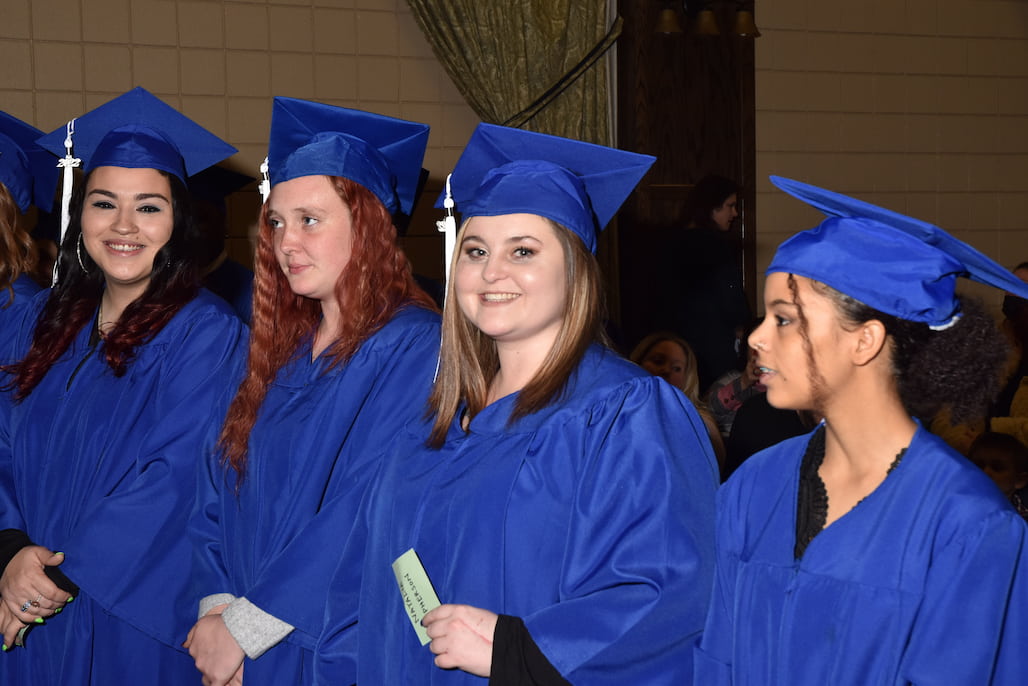 Randolph Community College faculty, staff, and Trustees gathered Thursday, Dec. 15, as the College held the 2022 December College and Career Readiness Graduation in the R. Alton Cox Learning Resources Center Auditorium on the Asheboro Campus. Approximately 35 students received their Adult High School or High School Equivalency diplomas with 21 graduates participating in the ceremony.
Interim President Elbert Lassiter opened the ceremony, noting he was excited to be the first to congratulate the graduates and introducing notable RCC community members in attendance.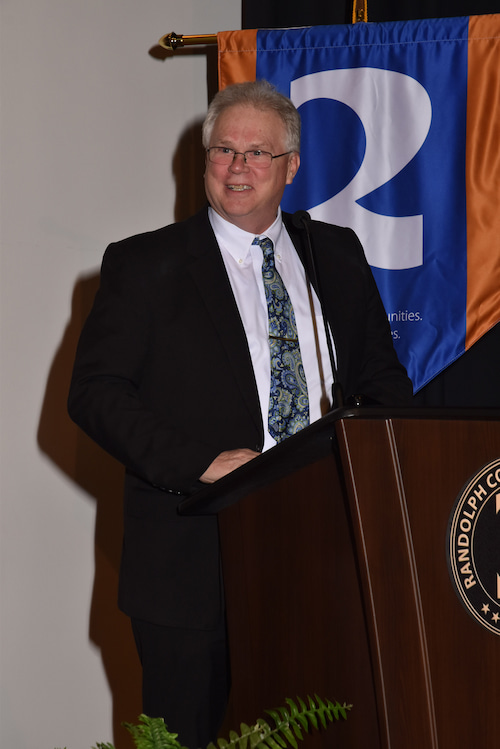 "Your hard work has paid off, and you should be extremely proud of what you have accomplished," he said. "I just want to tell you how proud I am and how happy I am for you. This is a stepping stone for whatever you want to do. I don't know what that dream is, but this is a stepping stone. I know life throws you challenges, but education lessens those challenges. The more knowledge you have, the more education you get, the more opportunities will be afforded to you."
Lassiter then introduced Photographic Technology Department Head Kevin Eames, who gave the graduation address. Eames, a GED graduate, told the students his story, including the rambling route he took to attending college and becoming a teacher.
"Every one of you has a different reason for being here," he said. "I'm proud of you all for being here. Some of us suffer outwardly, and some of us suffer internally, and some of us just don't get a good break in life. And for you to be strong enough, brave, challenging yourself enough to come here and do this — I'm so proud of you. I'm so happy for you. Don't let anybody take this away from you. Getting a GED is one of the most important things you've done, and it'll be one of the things that you'll be the most proud of when you grow older."
Adult High School graduate Hannah Russell and High School Equivalency graduate Raffeal Williams were the student speakers for the ceremony.
Russell told the audience about losing her father when she was five and her grandmother in 2020. While enrolled in the Adult High School program, the COVID pandemic hit, and Russell lost two grandparents to COVID, and then found out her mother had cancer.
"We didn't really know what to do; we were all stressed out," she said. "Everything was coming in on us at one time. I was still trying to figure out if I was ever going to get my diploma. I didn't really understand how or what to do in that situation. But God's peace got me through it and [my mother] is a strong woman."
In May 2022, Russell was seriously injured in an accident that affected her brain.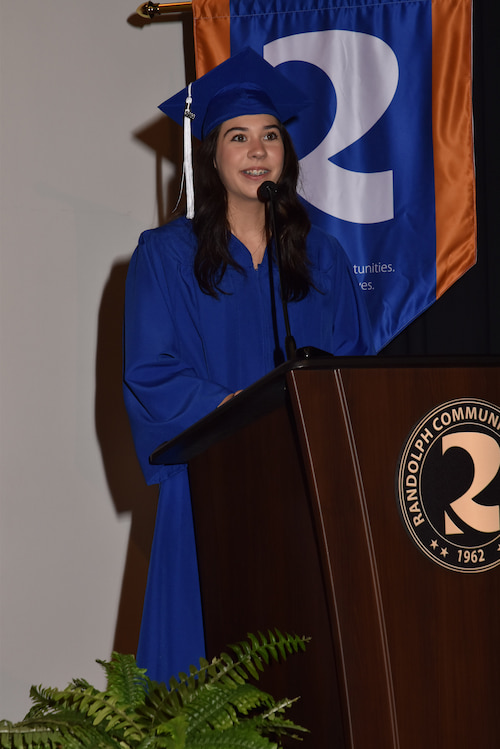 "It took a big toll," said. "God showed me how to be strong and I put more of my focus on him, so I grew stronger. I was able to get a part-time job here at [RCC]. The staff and everybody here helped me get stronger. If you're thinking about it, enrolling here is the best decision you can make. [RCC] faculty and staff, you're not forgotten. You have helped so many people come through this, and you continue every day to do that. You guys went an extra mile to show me who I really am and how much I can expect. Your actions always spoke louder than your words. To the 2022 class, congratulations. You have big places to go, and I'm proud of you."
Williams spoke of spending 10 years in prison and rehab but starting the path to his GED in his final year in prison, passing four of the five tests needed to earn his High School Equivalency.
"When it came for time for me to be released, one of the correctional officers remarked to me and said that he didn't know why I was trying to pursue a GED. And he said, 'I'll see you next time.' I don't know if that was meant for degradation or motivation, but it actually inspired me to prove him wrong. Today, I have been 928 days clean, and my life is like night and day.
"Nothing feels better than doing what people say that you can't do, especially when all odds and statistics are against you. My advice to you all is: Let that fire inside of you burn even brighter."
CCR Director Jordan Williamson and Board of Trustees Chair F. Mac Sherrill awarded the graduates' diplomas, and Williamson gave the closing remarks.
"We are so proud of all of you and your accomplishments, and we understand the tremendous amount of hard work and dedication that it has taken for you to walk across this stage tonight," she said. "What comes next— that's up to you. We've provided you with the tools, and we believe in you. Should you decide to continue your education here with us, we will be here to assist you every step of the way. So be ready for that next chapter, whatever may come next for each of you."
(All the hometowns are in N.C. unless otherwise noted.)
Archdale: Austin Roth, Osiel Villanueva.
Asheboro: Jenna Bingham, Devan Hodge, Brenda Ruiz Garcia.
Climax: Selena Bishop.
Denton: Ian Coggins.
Greensboro: Mckenzie Woloszyk.
High Point: Hailey Hensley.
Randleman: Shana Boyd, Hannah Pearson.
Robbins: Hannah Russell.
Trinity: Allyssa Bracken, Camille Peace.
(All the hometowns are in N.C. unless otherwise noted.)
Archdale: Dalton Walls, Brittany Wood.
Asheboro: Jose Arias Hurtado, Alayshia Barrett, Aaron Clark, Landon Clark, Kacy Hickson, Isabelle Iglesias, Tammy Lambeth, Kiara Lataille, Natalie McPherson, Meaghan Miller, Montserrat Perez Santos, Debbie Russell, Hunter Ward.
Franklinville: Ryan Kirkman.
Leland: David Long.
Liberty: Raffeal Williams.
Sophia: Kenley Holden, Rachel Moore.
Staley: Kaylee Dillon.