RCC honors faculty, staff during annual Spring Convocation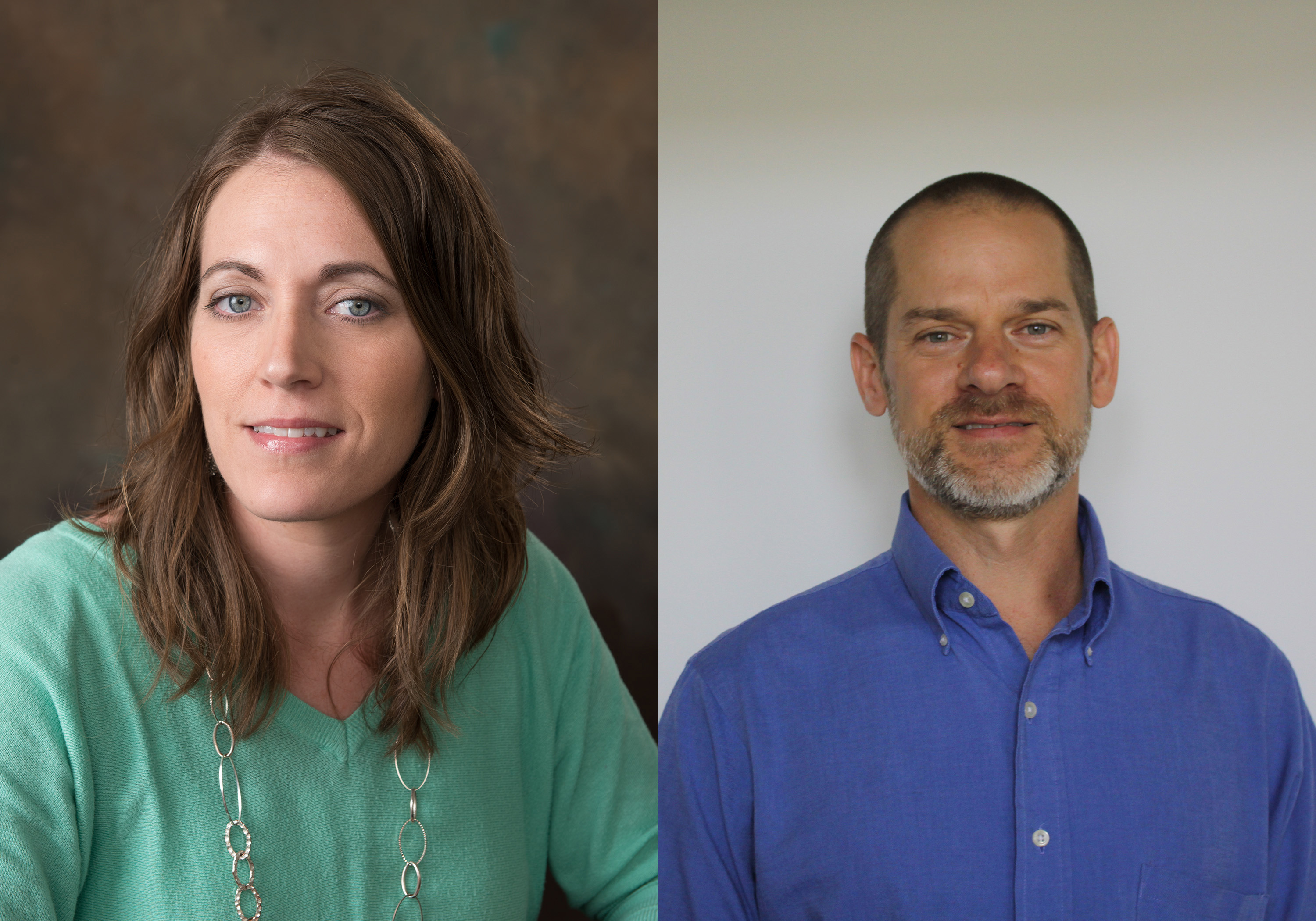 Randolph Community College board, faculty, and staff members gathered Friday, Jan. 6, in the R. Alton Cox Learning Resources Center Auditorium for the College's annual Spring Convocation. RCC honored Kim Kimrey as its 2023 Excellence in Teaching award winner and David Richardson as the 2023 Staff Person of the Year.
Kimrey, RCC's Nursing Department Head, has been with the College for seven years. She was instrumental in developing the Simulation Lab in RCC's newest building, the Dr. Robert S. Shackleford Allied Health Center. She also prepares scenarios, along with other faculty, to ensure the students get the hands-on experiences and innovative learning they need once they graduate. Kimrey makes every effort to meet the criteria for all learning styles in her classroom to ensure that her students are successful.
An RCC graduate and self-proclaimed "Old Maintenance Guy," Richardson returned to his alma mater to work in Facilities in June 2019, filling a spot vacated by a 40-year employee. Little did the College know the impact Richardson would have in a short time. Not only did Richardson help take care of other projects for Director of Facilities Operations Cindi Goodwin while the Allied Health Center was being built, but his HVAC background helped the College's facilities become more efficient. Richardson has been diligent in his management of facilities staff and has stabilized the housekeeping staff.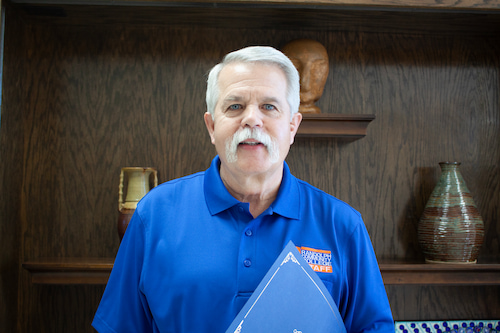 To open the Spring Convocation, Interim President Elbert Lassiter welcomed the attendees before Board Vice Chair Reynolds Lisk spoke, thanking the College's Senior Leadership Team (SLT) and Lassiter for steering RCC as the search for a new president continues.
"On behalf of the Board, I'd like to welcome everyone back to the Spring Semester," he said. "I want you to know how much we appreciate all of you and what you do. Every single one of you here does such an important job and the Board really, really appreciates that."
Faculty and staff members were then recognized faculty and staff for their years of service with RCC Foundation Board member and Advisors Financial Center's Neal Griffin III presenting gifts to the faculty and staff with 20-plus years at the College.
Kimrey and Richardson were introduced with photos from their Fun Mob events. The College vice presidents then presented new hires in their departments.
Lassiter gave the convocation's closing remarks, noting that the College's core values — Community, Employees, Quality Education, Radical Hospitality, and Student Success — are not going to change. He highlighted two, Community and Radical Hospitality.
For Community, Lassiter focused on Toyota's automotive battery manufacturing plant coming to the Greensboro-Randolph Megasite, along with upgrades to the College's JB and Claire Davis Corporate Training Center.
"We have three, four, or 5,000 people to train for Toyota, and Randolph Community College is at the forefront of transforming our community," he said. "We're excited about that."
For Radical Hospitality, Lassiter mentioned departments that had pulled together to help a coworker through tough times, an Interior Design student who didn't have reliable transportation who was given support by the College, and two instructors serving as pallbearers at a longtime student's funeral.
"That just speaks to what we do here at RCC," he said. "When someone comes in and asks, 'Where's the Welcome Center?' we don't just point; we walk them to the Welcome Center. We're doing an amazing job of Radical Hospitality with our students. Let's do the same from department to department.
"We've had tremendous leadership here. We've got a solid foundation. We're not starting from scratch. Thank each of you for your commitment to RCC."
20 Years: David Allred, Facilities Technician.
15 Years: Regina Brewer, Director of Public Safety Programs; Wade Johnson, Maintenance Staff; Perry Wallace, Facilities Project Manager.
10 Years: Angela Bare, Administrative Assistant for Health Sciences; Rebekah Kingston, Director of Student Success Counseling; Allen Thompson, Facilities Technician II and Facilities Trainer.
Five Years: Joel Brubaker, Business Systems Analyst; Heather Bullins, Assessment Center Assistant; Victoria Davis, English Instructor; Stacey Miller, Director of Apprenticeships and Pathways; Wesley Moore, Industrial Programs Department Head; Tina Shaw, Records Specialist; Elaine Sill, Student Services Counselor and Career Services Coordinator; Sharon Spencer, Business Administration Instructor; Pamela Squibb, Purchasing Technician; Misty West, Assistant Director of Educational Partnerships and Initiatives.