RCC celebrates 60th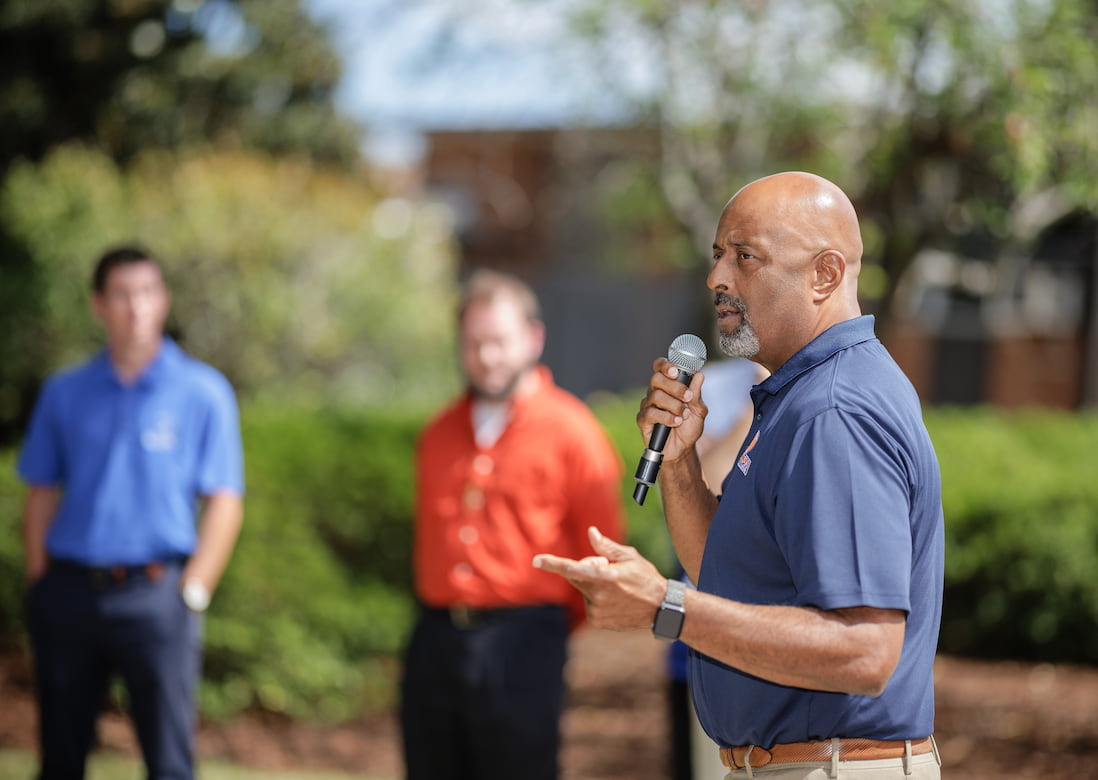 While looking back at years of successes and looking toward an even brighter future, the Randolph Community College community celebrated Founders' Week Sept. 4-9 as the College turned 60 years old.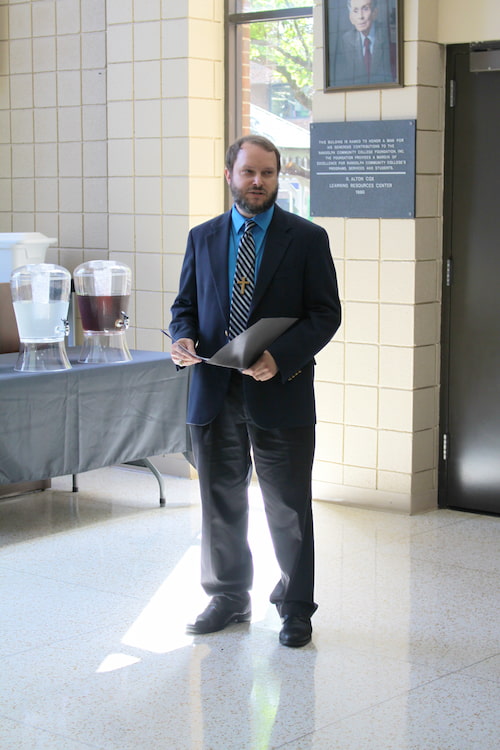 The on-campus celebration started Tuesday, Sept. 6, with Community and Campus Resources Day on the plaza of the Asheboro Campus. Community organizations joined RCC clubs and divisions at tables, handing out information before rain put a halt on the event at noon.
On Wednesday, Sept. 7, the RCC Library opened its archives exhibit, put together by Archival Services Librarian Laura Silva using artifacts gathered by English/Communications Instructor Clark Adams and now-retired Dean of Library Services Debbie Luck.
"The school's purpose when it opened 60 years was to offer training to help students advance in their chosen field or provide training for them to enter a new career. Sixty years later, our mission is very much the same. Debbie Luck and I began our work by collecting anything we could find that told the story of the college — from college catalogs to even ashtrays with the College's name on it.
"Some of you may see them as just old dusty, musty papers with rusted staples and paper clips, with names of people you have never heard of who are long since deceased. However, I see so much more than that. It is story of successes, failures, challenges, accomplishments, pride, and service to our community. The archives are the story of our hundreds of dedicated employees, but also the story of our students, our graduates, and it tells the story of how Randolph County has grown, adapted, transformed, and survived over the past 60 years. The archives are not static, nor stagnant. Each day, a document, publication, or photograph that produced the day before may be deposited in the college archives. Therefore, we are all part of the college archives."
The College celebrated RCC Impact Day on Thursday, Sept. 8, with social media posts on the impact the College makes on the local community, focusing on Apprenticeship Randolph. The RCC Foundation Donor Gala, an annual appreciation dinner for the College's top donors, was held that night at Holly Ridge Golf Links.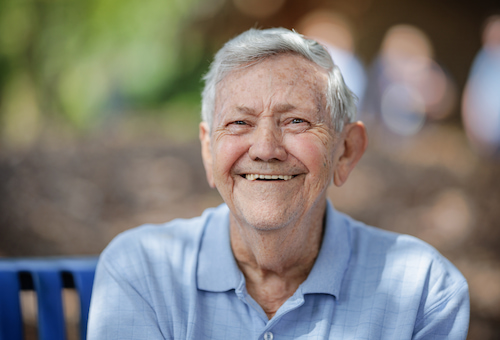 On Friday, Sept. 9, RCC faculty and staff, Trustees, and local elected officials gathered in Azalea Park to celebrate with — what else — an armadillo cake.
"I want to thank the Foundation for putting this together," Acting President Elbert Lassiter said to the attendees. "This really is a wonderful place to work because we make a difference. I appreciate you all being here."
Lassiter then introduced a special guest, James Willett, who was in the first collision repair course at the then- Randolph Industrial Education Center (RIEC) in 1962 and is still taking classes this semester.
RIEC opened its doors for classes on Sept. 4, 1962, with an enrollment of 115 full-time students who ranged in age from 16- 45 years, eight faculty members, and four staff members. The first class met in what is now room 115 of the Administration/Education Center.