RCC SBC partnering with local organizations for second Black Business Accelerator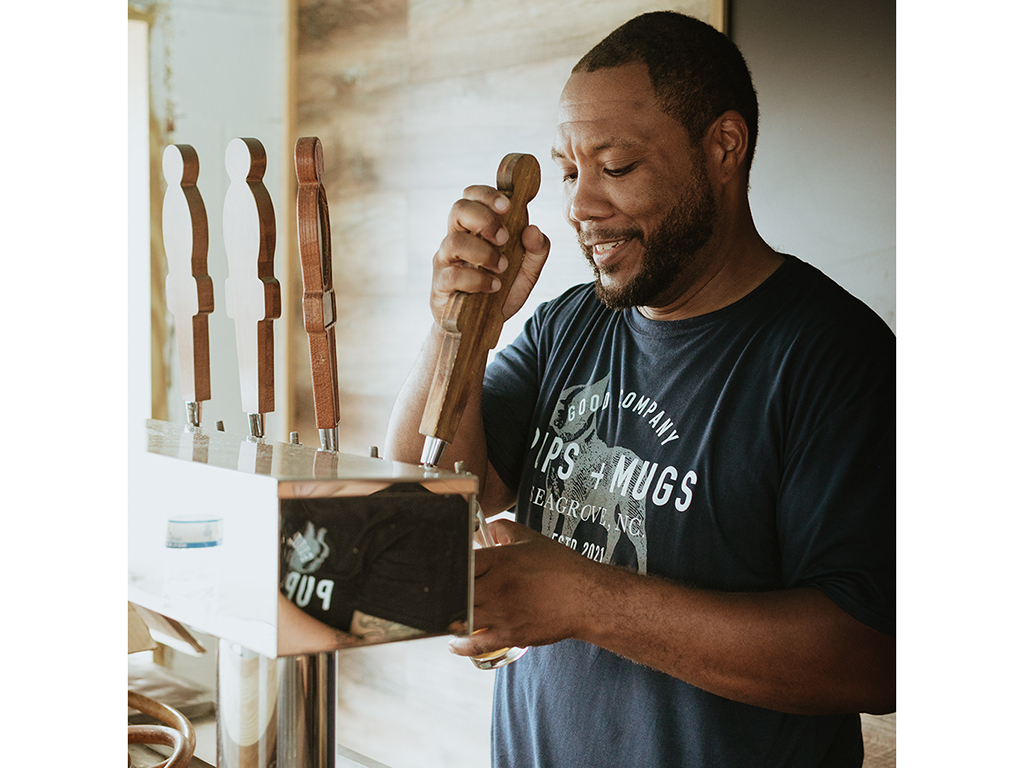 Local Black entrepreneurs don't have to travel far to get their ideas off the ground. For the second straight year, Randolph Community College's
Small Business Center
(SBC) is partnering with
VentureAsheboro
,
Midstate Rotary
, the
Asheboro/Randolph Chamber
, and the
City of Asheboro
for a
Black Business Accelerator
program.
"We're building on the success of our first cohort in 2021," said VentureAsheboro founder and Rotary International member Dr. Jonathan Thill, noting the program boasted 24 participants in its first year. "We are prepared to welcome even more participants."
Starting March 12, the eight-session online program, which includes a pitch competition on the eighth week, takes place every Saturday from 10-11:30 a.m. — a time when parents and people with jobs can usually meet. The sessions, speakers, and dates are:
Business Ideation and Business Plans with Thill (March 12),
Business Structures and Taxes with Terrell Turner (March 19),
Key Performance Indicators and Creating a Roadmap with Jeff McCoy (March 26),
Business Coaching & How to Make the Most of Mentorship with Thill (April 2),
Business Banking, Financing Options and Opportunities with Tahesia Carter (April 9),
Creating Your MVP (Minimum Viable Product) and Finding Your First Customers with Desmond Wiggan Jr. (April 16),
Marketing and Social Media with Angela Hollowell (April 30),
Asheboro Black Business Pitch Competition with Thill (May 7).
After the fourth session, participants meet one-on-one for weekly online coaching sessions, and weekly Zoom meetings with all the participants to share successes and challenges and hear from local successful, Black entrepreneurs. All the participants need to bring to the table is a business idea.
"We don't expect you to have any prior entrepreneurial experience," the program's website, accelerateblackbusiness.com, says.
After completing the program, participants are matched with a local mentor who meets with them monthly, giving participants not only training and support, but also a large network of local entrepreneurs.
This year's program will award three $750 grants at the end of the program to three Asheboro-based businesses that can help with anything from paying for state filings for an LLC to the first month's rent. Participants must pay a $75 attendance deposit that will be fully refunded once they attend six of the eight sessions. There will be greater access to one-on-one coaching through the SBC.
Last year, 10 of the 24 participants finishing the entire slate and five new businesses sprouting from the accelerator, including
Pups and Mugs
in Seagrove — a dog park, bottle shop, and espresso bar rolled into one.
"The Black Business Accelerator program takes your dream and helps you grow it," Pups and Mugs owner David Isbell said. "Through the accelerator program, we heard from different speakers who discussed the various aspects of business such as formulating a business plan, how to promote your business, and many other informative topics. We were paired with mentors to guide us and answer questions in the process of opening and running our businesses. If you have a business, and need help in developing it, I recommend the Black Business Accelerator program. [Director of the SBC] Quinton Louris and the SBC have continued the relationship by being available to answer questions I may have whenever I reach out."