RCC holds virtual CCR graduation for 27 students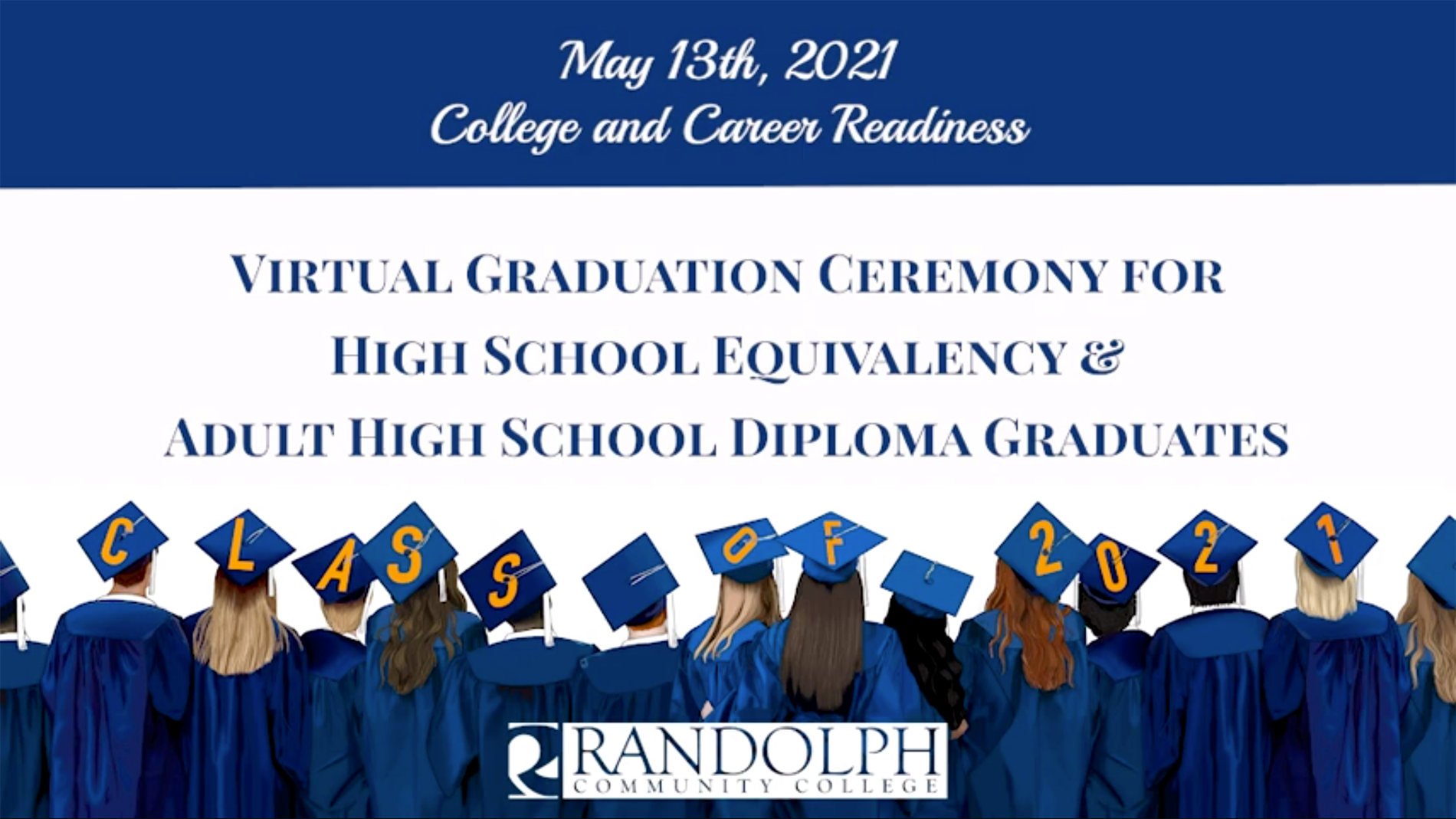 ASHEBORO — 
Randolph Community College held its May 2021 graduation ceremony for 27 students in the
College and Career Readiness (CCR)
program Thursday, May 13. Due to the COVID-19 pandemic, the graduation aired virtually on 
YouTube
.
"We're so proud of you today," she said. "Go celebrate. Thank those that have supported you along the way and celebrate with them as well. Over this last year, our students and our staff and our instructors have persevered through an incredibly difficult time and have shown resilience. I think that you graduating today is a testament to that."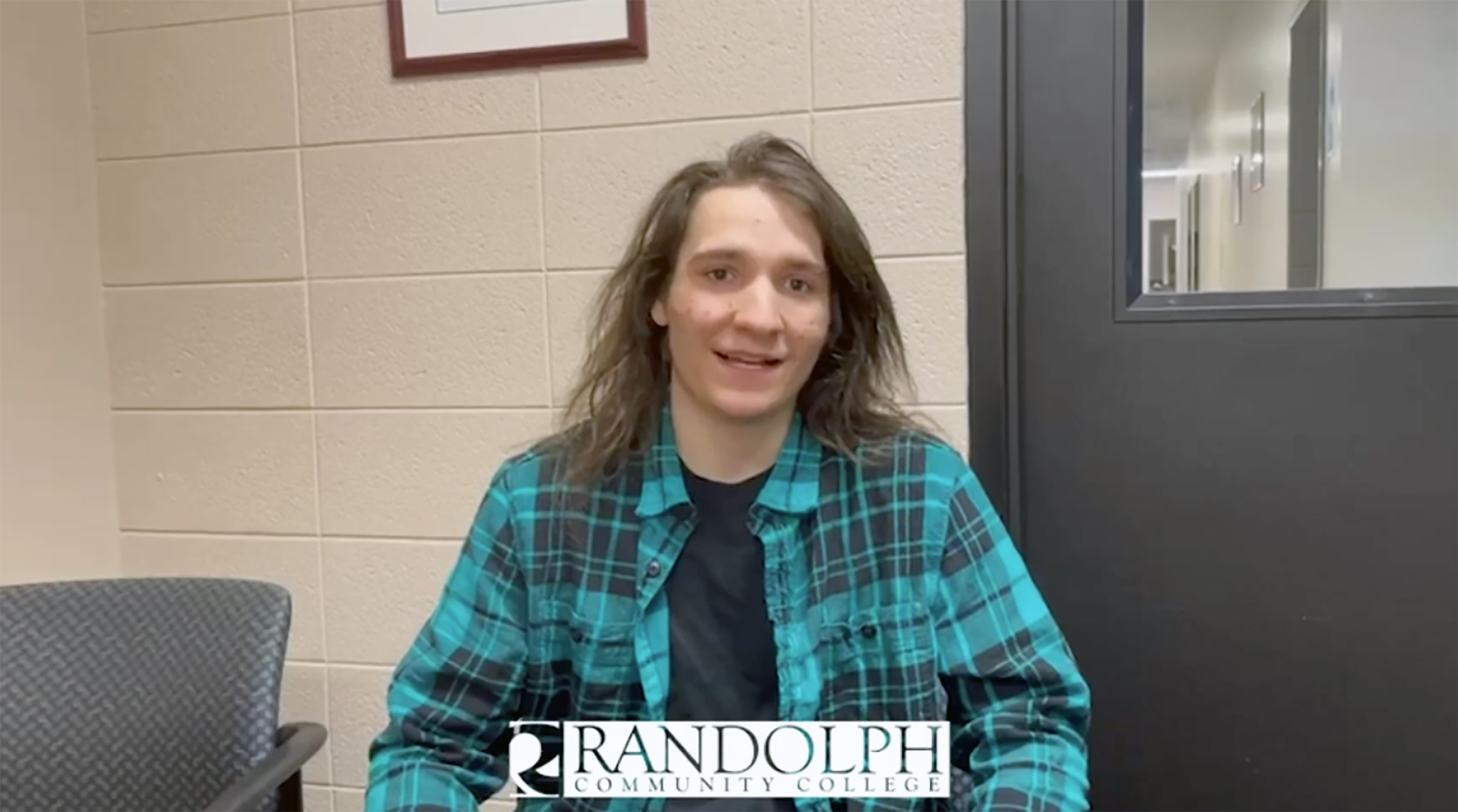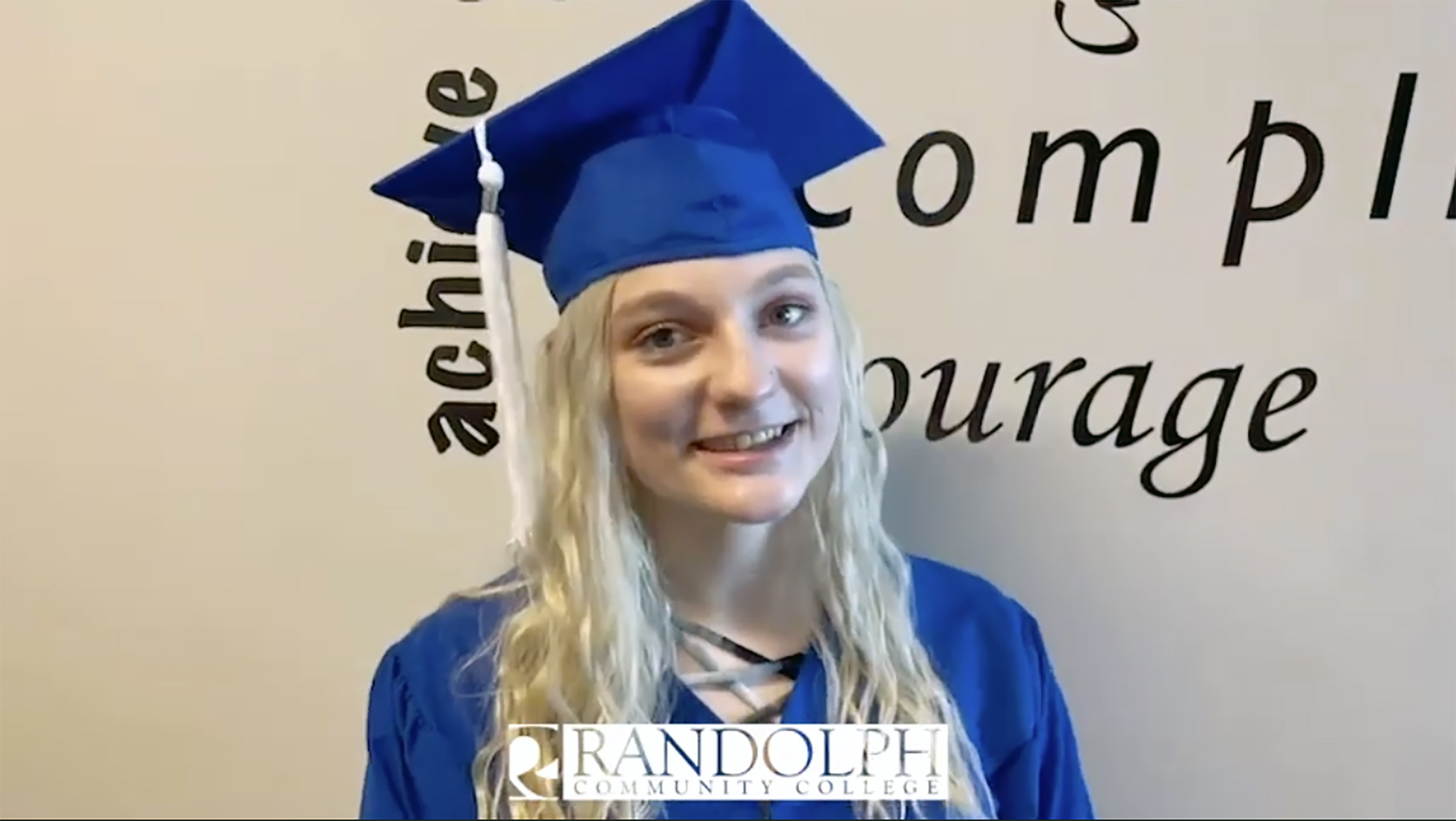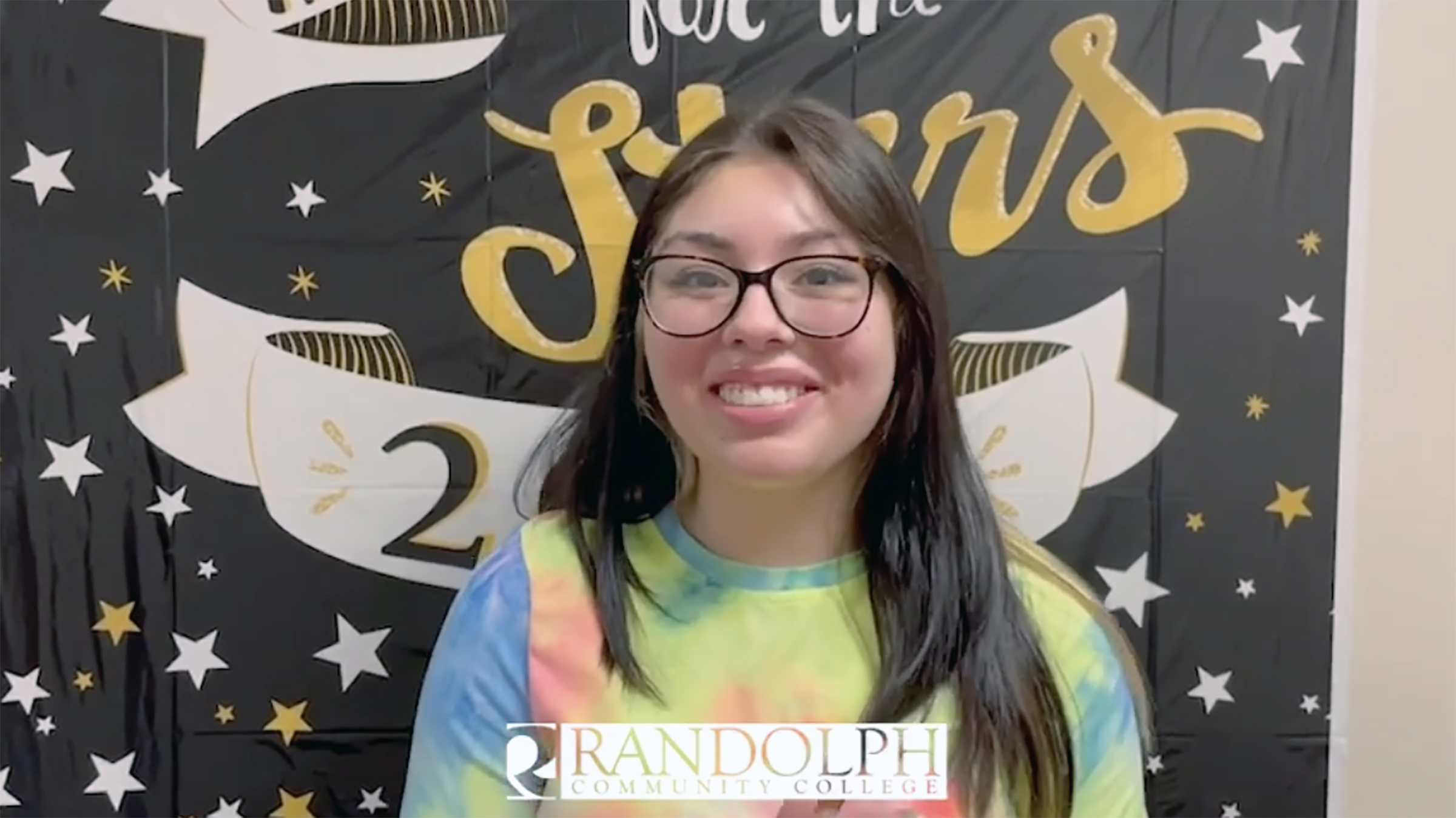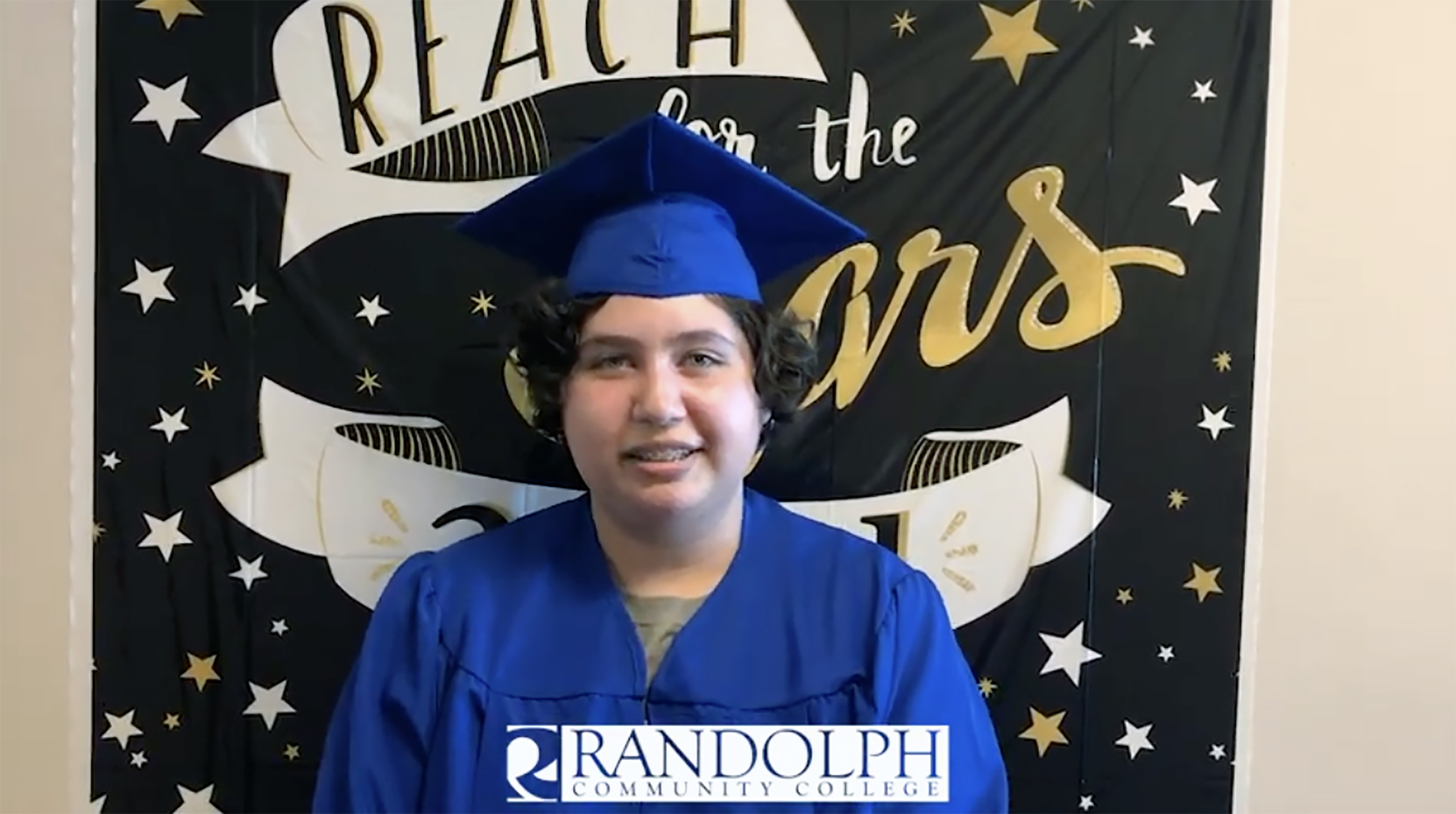 After Williamson, CCR staff and instructors congratulated the graduates on their accomplishments, including Lead Instructor for CCR Emma Lambirth, a 2013 graduate of the program, and CCR Student In-Take Specialist Dahlia Oldham, who graduated from the program in 2009.
"You are at the doorway, and you will go through the doorway to new opportunities and new challenges because learning is, indeed, for a lifetime," said Abraham Encinas, Coordinator/Instructor of English for Speakers of Other Languages (ESOL). "On behalf of the ESOL program in which many of you had your first taste of college now go out there and enjoy your learning, prosper, make history, and from the bottom of our hearts here in College and Career Readiness congratulations to all of you."
Following the words and songs of encouragement from the CCR faculty and staff, four graduates spoke — Cheyenne Freeman (Adult High School Diploma), Brandon Boone (High School Equivalency), Abriana Medina (Adult High School Diploma), and Olivia Smith (Adult High School Diploma).
"I just want to thank Stephanie [Reeder] and Jordan and my family for helping me graduate, and my boyfriend Marshall, who graduated last year, for pushing me to reach my goals," said Freeman, who is going to be studying to become a Certified Nursing Assistant at RCC.
Boone thanked his parents, siblings, and friends for pushing him to keep going.
"I started the GED class in October and the reason for that was so I could better myself and because ... growing up, I was homeschooled and I kind of just did everything myself," he said. "So, I finally took the initiative, and I did it and I got it in March. They have some amazing teachers in the program."
Medina is enrolling at RCC this fall to finish her associate degree.
"The wonderful ladies here really helped me out, especially my two teachers, Mrs. [Lauren] Wood and Mr. [Philip] Schuyler; they were really great," she said. "I worked hard. I'm just really happy I got this opportunity because I knew a lot of people don't have this opportunity anywhere else."
Smith also thanked Reeder and Williamson for helping her get over the finish line.
"I really want to thank Stephanie and Jordan for really pushing me this week to graduate because I might not have otherwise," she said. "I would like to thank my mom for bringing me to school every day and for believing in me whenever I dropped out."
A slideshow of the graduates and the list of all of their names followed.
Vice President for Workforce Development and Continuing Education Elbert Lassiter then presented the graduates to RCC Board of Trustees Chair F. Mac Sherrill and RCC President Dr. Robert S. Shackleford Jr.
"I want to congratulate each and every one of you on this significant milestone that you've achieved," he said. "Coming back to school to complete your degree is hard enough, however, you've done that in 2020 with all the uncertainties that we've had in this particular year and all the challenges. But you persevered. I would encourage each and every one of you to please continue your education. Education is a lifelong initiative, and you've made the significant step of completing that first milestone."
Shackleford closed the ceremony, saying the graduates inspire him and their determination reminds him of Abraham Lincoln, who lost his mother, his fiancée, his business, and several political races before becoming president.
"All of these weren't periods in his life that ended things, they were commas," Shackleford said. "And he got back up and brushed himself off and he kept going and going and going. That's what you've done. All the things in your life that have led to this point tonight, you've decided to make them commas and not periods. You didn't let obstacles stop you.
"I hope that even tonight will be a comma. I hope that you will get back up and keep going after this ceremony, keep going after you get your high school equivalency or your adult high school diploma. Come on to RCC and be a college student now. You are as qualified as if you'd been the valedictorian of your graduating class. We're very proud of you. We want to be a part of your educational, journey as far as it takes you."
The graduates, listed alphabetically by their cities of residence, follow:
High School Equivalency Graduates
Asheboro: Nykky Bledsoe, Brandon Boone, Michel Castaneda Rosas, Savannah Kennedy, Tequan Koth, Terron Mayr, Joshua Moore, Ezequiel Moore, Stephanie Morrison, Tucker Mundy, Austin Rowell, Savannah Rushing, Matthew Shumaker, Joel Spencer.
Denton: Trish Edwards.
Franklinville: David Surratt.
Pleasant Garden: Jennifer Cruz, Benjamin Woloszyk.
Randleman: Jose Bello-Levaro, Chantelle Pitts

Adult High School Diploma Graduates
Asheboro: Christopher Owens, McKenna Reed.
Randleman: Abriana Medina, Olivia Smith.
Sophia: Kyle Green, LeeLynn Shelar.
Troy: Cheyenne Freeman.