RCC honors faculty, staff during annual Spring Convocation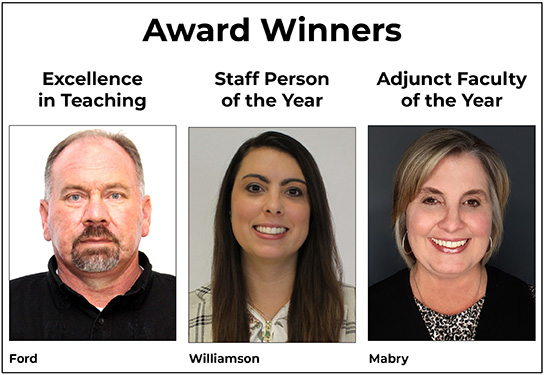 ASHEBORO — 
Close to 200 board, faculty, and staff members joined Randolph Community College President Dr. Robert S. Shackleford Jr. on Zoom for the College's annual Spring Convocation Friday, Jan. 15. RCC honored Michael Ford as its 2021 Excellence in Teaching award winner, Jordan Williamson as the 2021 Staff Person of the Year, and Bonnie Mabry as the Adjunct Faculty of the Year award winner.
Ford, RCC's Welding Department Head, has been with the College for five years. In that time, Ford has worked closely with industry representatives — a partnership that has resulted in 100 percent job placement for graduates the past three years. He supervised the renovation of the welding lab at the Archdale Center which expanded the number of welding booths to 31. Ford spearheaded the accreditation of the lab to become an approved American Welding Society testing facility, one of only five in the state. Recently, the College has purchased a robotic welder, and Ford is helping write a course around the new technology.
"It's really gratifying to see these [students] come back six, eight months after they graduated with new trucks, saving up to buy a house," Ford said. "And it all changed right here. One year out of their life changed the rest of their life. That's what keeps me here."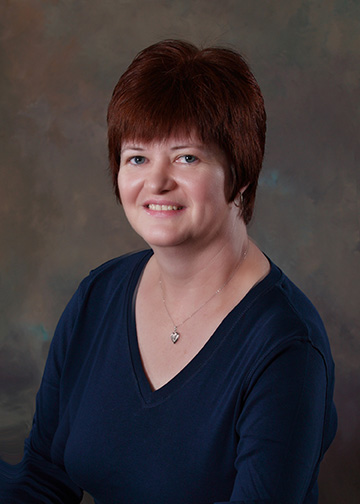 As RCC's Director of College and Career Readiness, Williamson oversees Adult Basic Education, Adult High School, GED® and High School Equivalency Preparation, Adult Basic-Life Skills Education, and English for Speakers of Other Languages. When COVID-19 hit, she consulted family members who are teachers and teachers in the local school system to see how they were making it so students didn't see their education interrupted. She and her staff brainstormed ideas and the result was packets for the students — an idea that was so popular that it was not only implemented by other schools, but also featured on a local news station. Williamson, who has been with the College for five years, also has kept the strong bond RCC has with the Randolph County Jail, and recently inmates have participated in and spoken at CCR graduations in person for the first time (pre-COVID).

"Every decision we make goes back to, how is this going to affect the student?" she said. "We want them to feel safe when they come here. Maybe they don't feel important to someone out there, but they're important to us. We really feel like we have a purpose. We leave every day knowing we changed someone's life. After a semester, you feel everything the students feel — all their hardships. Our students inspire us to never stop pushing. We have students come through two or three times, and it takes them a lot to get there."

Mabry's journey to RCC began with a life event that changed her career path. She had always loved interior design, so she enrolled at the College. After graduating with an Interior Design degree in 2016, Mabry started teaching in those same classrooms two weeks later. She also comes from a family of Armadillos as her husband, son, and daughter all have RCC degrees.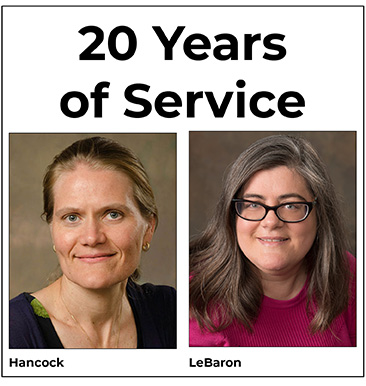 "I can't express how much it means to me to have received the Adjunct Faculty Award for this year," she said. "My foundation at RCC has afforded me many opportunities in the field and, without a doubt, will continue to aid my career and growth as a designer. Teaching is so rewarding and fulfilling in a way I could have never expected. Sometimes, I think I learn more from the students than they do from me."
To open the Spring Convocation, Shackleford welcomed the attendees before "passing the mic" to Board of Trustees Chair Mac Sherrill.

"I'm sure you agree that 2020 was a year of change," he said. "We're looking forward to a new school year. I want to thank you for all you do for RCC and for our students. I hope and pray that we will get control of this virus this year and we'll get back to normal."

Shackleford then recognized faculty and staff members' years of service, noting they represented 525 years "worth of impact, meeting the needs of students, and empowering students every day."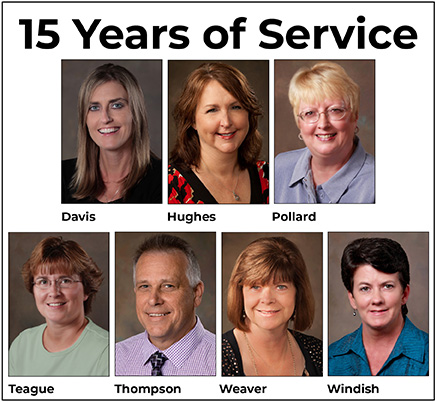 RCC Foundation Board member and Advisors Financial Center's Neal Griffin III presented gifts to the faculty and staff with 20 and 25 years of service, saying "I really appreciate what you do for your students individually, but also what you do for our community. ... A lot of times you might be unappreciated. Folks in the community may not realize the economic impact you have on all of Randolph County and the surrounding area. You raise the standards of living and the opportunities and choices for a lot of people in Randolph County. It's not just your students, but also of your students' entire families whose lives you're changing. And that changes our entire community over time."
Ford, Williamson, and Mabry were introduced with photos from their Fun Mob events. Shackleford then mentioned two awards the College had recently received — the Small Business Center of Excellence Award and the AVISO Merit Award, and introduced faculty and staff members who had taken part in the President's Educational Leadership Academy (PELA) this fall, noting it was the first academy conducted entirely online. The College vice presidents then presented new hires in their departments.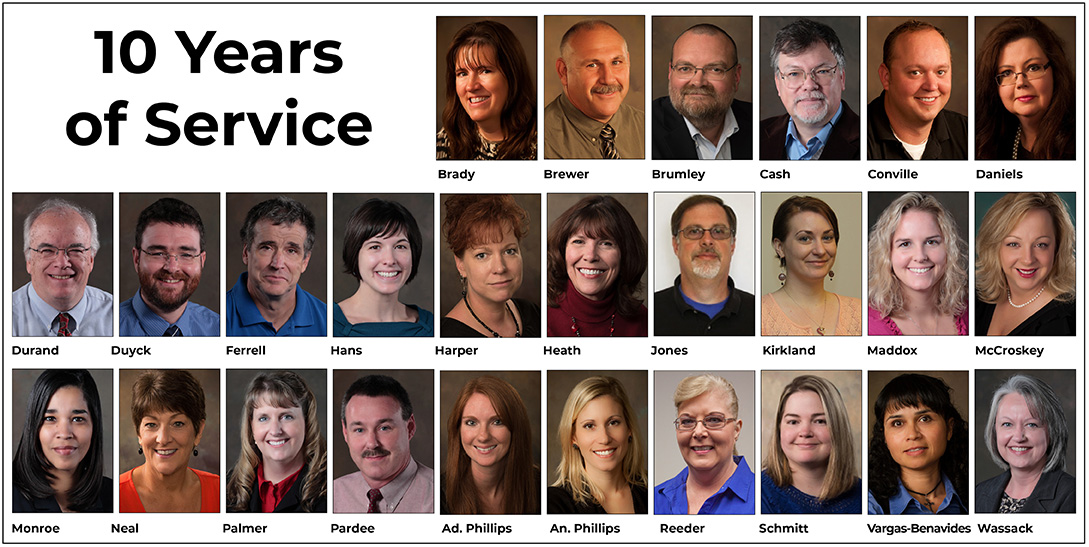 Shackleford gave the convocation's closing remarks, noting this year had been one of the toughest for RCC, but the college made strides, being reaffirmed by SACSCOC, completing the Robert S. Shackleford Jr. Allied Health Center, welcoming two new trustees, boasting 100-percent pass rates for radiography and nursing, inducting 122 students into Phi Theta Kappa, awarding 613 credentials to 482 students, serving 8,820 students in 2020, and transmitting just over $4 million in financial aid support.
"This has been one of the most difficult years, probably of any of our lives," he said. "When it started in March, I don't think any of us had any idea we would still be where we are. There is a lot of COVID fatigue. Not only the fatigue of staying in and changing your patterns, but the fatigue of trying to do work and do it well and do it right under these circumstances has really been a heavy load to carry. Please take courage and realize that 2020 was not a lost year. ... This would be an impressive slate of accomplishments had it been a normal year."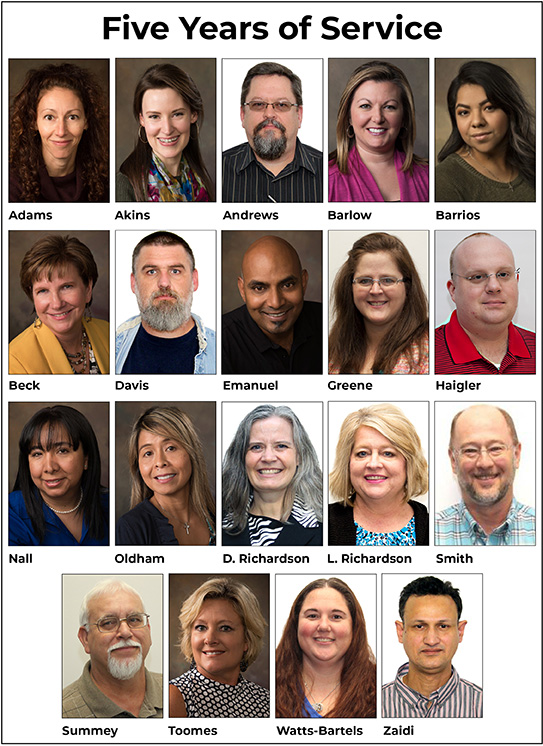 Shackleford then referenced the turmoil of 1968 in the United States and the great strides that followed in 1969 such as the first man on the moon. He also told a personal story of being in a hurricane in Florida as an 8-year-old, and being surprised that the next day the sun shone.
"This, too, shall pass," Shackleford said. "The past does not define the future. We've had our long, hard year, but now we have a sunrise of opportunities. We see the light on the horizon, but the sun's not up and shining brightly yet, but it's coming. Keep your eyes on the horizon. Keep your eyes on the mission. You made me proud this year. Let's give our best and let's serve these students and our community."
Years of service
Rose Chilson, Assistant to the Vice President for Student Services
Marlana Hancock, Criminal Justice Instructor
Maria LeBaron, Psychology Instructor
Sherri Davis, Assistant Director of Information Technology Services
Lisa Hughes, Design Programs Department Head
Pam Pollard, Technical Services Assistant
Susan Teague, Developmental Mathematics Instructor
Todd Thompson, Humanities/Fine Arts Department Head
Teresa Weaver, Switchboard Receptionist/Office Assistant
Donna Windish, Instructional Services Librarian
Loretta Brady, Administrative Assistant for Workforce Development and Continuing Education
Willie Brewer, Collision Repair and Refinishing Technology Department Head
Mark Brumley, English Instructor
Clyde Cash, Developmental Mathematics Instructor
Chad Conville, Director of Auxiliary Services
Theresa Daniels, Distance Education Instructional Design Specialist
Bob Durand, Director of Customized Training Program
Scotty Duyck, Social/Behavioral Sciences Department Head
David Farrell, Mathematics Instructor
Dorothy Hans, English Instructor
Renee Harper, Campus Store Lead Assistant
Kelly Heath, Special Assistant to the President for Projects and Events
Tom Jones, Electrical Systems Technology Instructor
Meghan Kirkland, History Instructor
Kimberly Maddox, Religion Instructor
Lorie McCroskey, Director of Development
Tonya Monroe, Director of Archdale Center
Lou Ann Neal, Nursing Assistant Coordinator/Instructor
Erin Palmer, Business Administration Instructor
Patrick Pardee, Automotive Systems Technology Instructor
Adrianne Phillips, Director of Institutional Effectiveness
Anna Phillips, Radiography Department Head
Angela Reeder, Housekeeping Staff
Stacy Schmitt, Planning and Assessment Analyst
Dolores Vargas-Benavides, Spanish Instructor
Janice Wassack, Assistant to the Vice President for Instructional Services
Heather Adams, Sciences, Health, and Physical Education Department Head
Kelli Akins, Assistant Director of Financial Services
Lenny Andrews, Electrical Systems and Mechatronics Instructor
Felicia Barlow, Director of Marketing
Viridiana Barrios, Admissions Specialist
Wanda Beck, Director of Workforce Development
Anthony Davis, Maintenance Staff
Dhanraj Emanuel, Photographic Technology Instructor
Denise Greene, Purchasing Technician
Nick Haigler, Campus Food Service Manager
Alma Nall, Spanish Instructor
Dahlia Oldham, College and Career Readiness Student In-Take Specialist
Darla Richardson, Library Services Assistant
Lynn Richardson, Administrative Assistant for Small Business Center and Workforce Development
Scott Smith, Human Services Technology Department Head
Jerry Summey, Housekeeping Staff
Gina Toomes, Nursing Instructor for Lab
Amanda Watts-Bartels, Photographic Technology Lab Manager
Asif Zaidi, Information Technology Instructor