RCC holds virtual CCR graduation for 33 students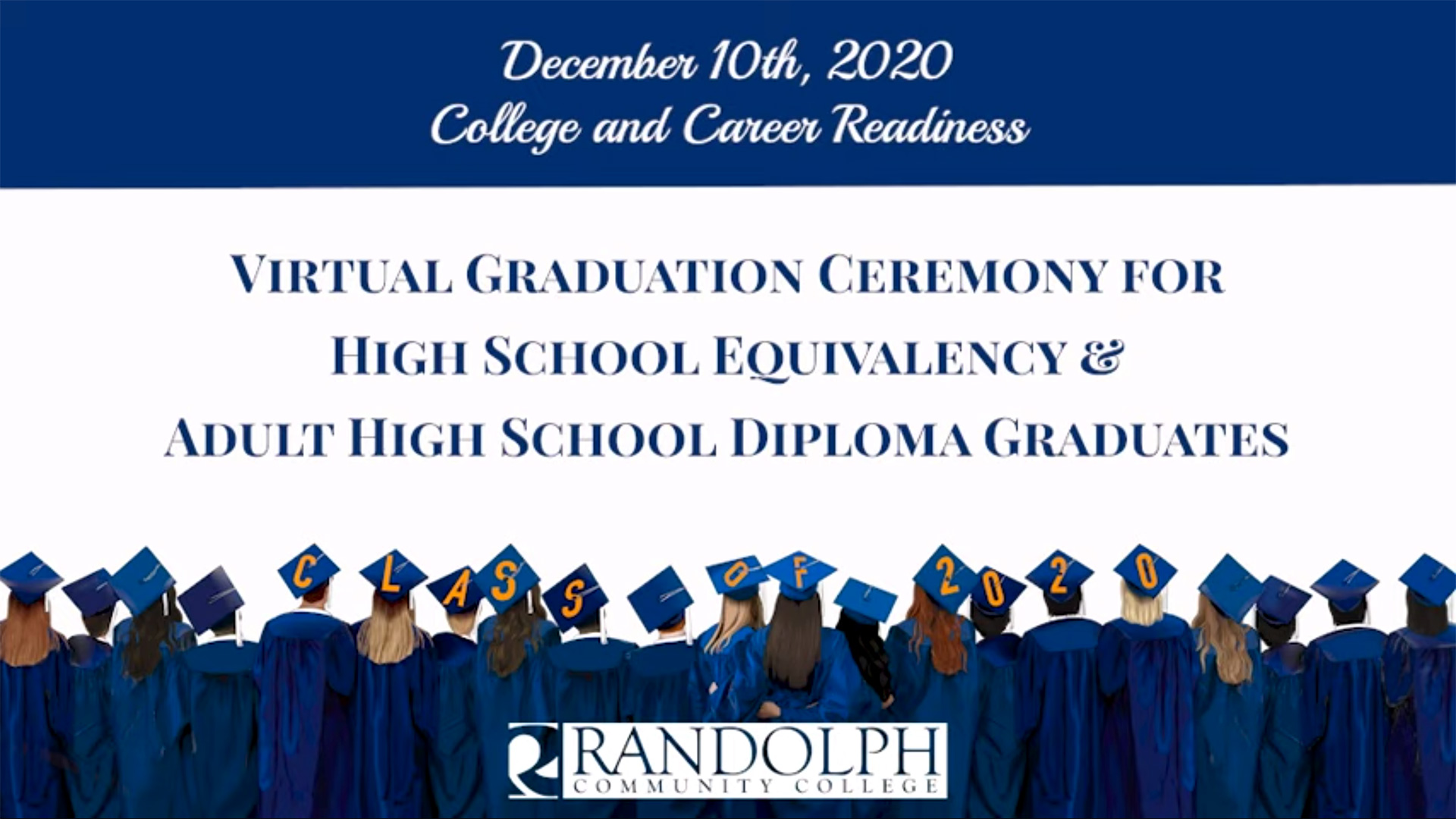 ASHEBORO — Randolph Community College held its December 2020 graduation ceremony for 33 students in the College and Career Readiness (CCR) program Thursday, Dec. 10. Due to the COVID-19 pandemic, the graduation aired virtually on YouTube.

Director of College and Career Readiness Jordan Williamson opened the ceremony with a welcome and congratulations.

"We're so proud of all of you and your accomplishments today. And as much as we wish we could celebrate with you all in person, we're excited to be able to celebrate with you virtually," she said.
"We're so excited to celebrate with you today, and we hope that you will take a moment and celebrate yourself. To think about how far you have come in these last few months — many of you have graduated through packet instruction only, some of you through online, and some of you came back to us in the fall when we started classes in August. We are so proud that you have made it through this incredibly difficult time and have accomplished one of the biggest milestones in your life. So we hope that you take some time to celebrate yourself today because you deserve it."

After Williamson, CCR staff and instructors congratulated the graduates on their accomplishments, including Lead Instructor for CCR Emma Lambirth, a 2013 graduate of the program, and CCR Student In-Take Specialist Dahlia Oldham, who graduated from the program in 2009.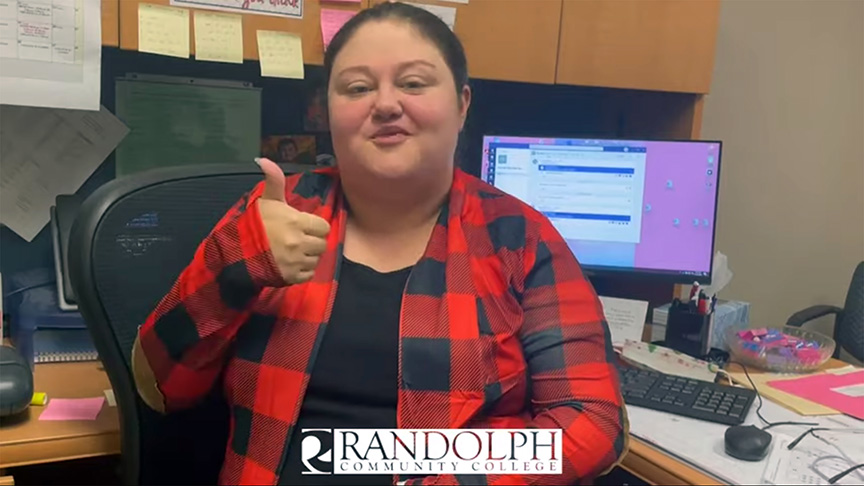 "Not very long ago, I was in your shoes," Lambirth said. "I earned my GED in 2013, and now I've got my dream job and I'm a graduate student. So I know that you will accomplish amazing things and I cannot wait to see it all."

"You are amazing. You are incredible. You believed you could, so you did it, and you made it," Oldham said. "Congratulations, graduates of 2020. This is just the beginning of your story."

Staff and instructors added more words of encouragement, including a song from Assistant to the Vice President for Workforce Development & Continuing Education Shaneka Jones.

"For me, music is very inspirational. It brightens my day; it gets me to where I need to go," she said. "So I wanted to send you all a song to let you know that, where you are now, this is not the end. You haven't come this far to stop now. Keep going, keep pushing, keep striving to where you need to be. Congratulations. We are so proud of you."

"You are at the doorway, and you will go through the doorway to new opportunities and new challenges because learning is, indeed, for a lifetime," said Abraham Encinas, Coordinator/Instructor of English for Speakers of Other Languages (ESOL). "So on behalf of the ESOL program in which many of you had your first taste of college now go out there and enjoy your learning, prosper, make history, and from the bottom of our hearts here in College and Career Readiness congratulations to all of you."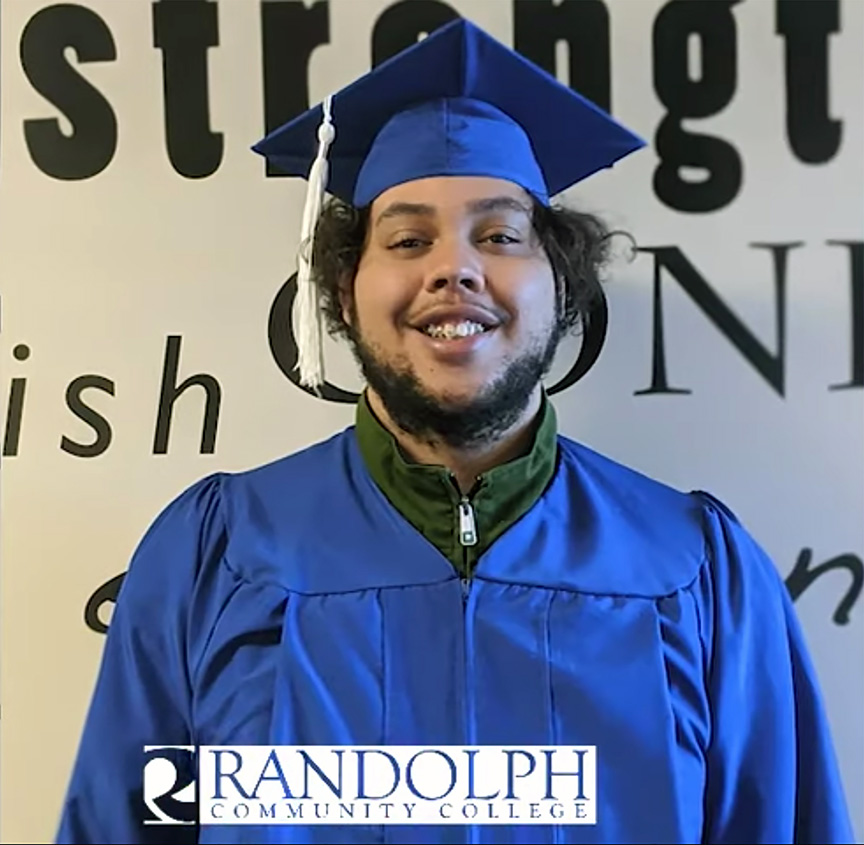 Following the words and songs of encouragement, three graduates spoke — Treshawn Griggs (Adult High School Diploma) and Esveida Casas and Jazzmyne Bledsoe (High School Equivalency).

"I want to say that you can do anything you want to do in this world," Griggs said. "All you have to do is work hard. And I want to thank Stephanie (Reeder) and Jordan (Williamson) for being here the whole time and making sure I got everything done. Just give it your A-plus effort. All it takes is work ethic, and the ability to keep going and motivate yourself every day, and you can do anything in this world."

Casas gave her speech in both English and Spanish.

"I want to thank the school and my husband for all the support they gave me during this path until the end," she said. "Sometimes I wanted to give up, but with my husband's support telling me that I can do it, I did it. I wanted to tell you that everyone can do it, too. Just focus on your goal like I did. Congratulations, graduates."
Bledsoe thanked the CCR staff and instructors and her family for being there for her and helping her through the GED process.

"I can't wait to become a phlebotomist through RCC," she said. "I'm so excited!"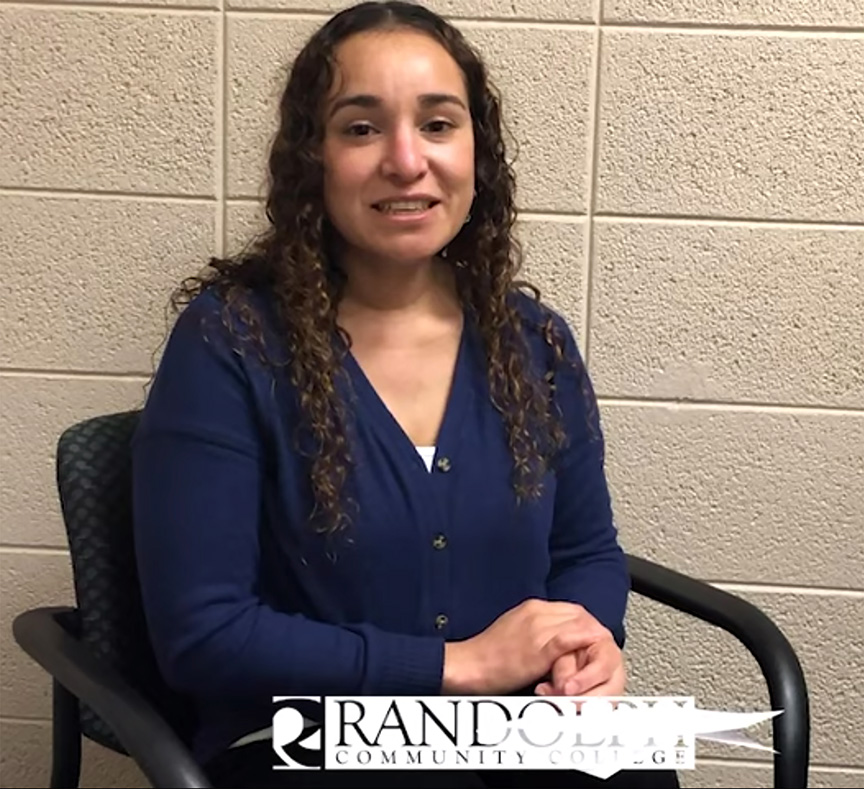 A slideshow of the graduates and the list of all of their names followed.

Vice President for Workforce Development and Continuing Education Elbert Lassiter then presented the graduates to RCC Board of Trustees Chair F. Mac Sherrill and RCC President Dr. Robert S. Shackleford Jr.

"I want to congratulate each and every one of you on this significant milestone that you've achieved," he said. "You've earned your high school diploma, and you should be extremely proud of this accomplishment. Coming back to school to complete your degree is hard enough, however, you've done that in 2020 with all the uncertainties that we've had in this particular year and all the challenges, but you persevered, and you continued and congratulations for working so hard. I would encourage each and every one of you to please continue your education, whether you're coming back here at Randolph Community College or going to another college or university, I would encourage you to continue to pursue your education. Education is a lifelong initiative, and you've made the significant step of completing that first milestone."
RCC President Dr. Robert S. Shackleford closed the ceremony, noting that Abraham Lincoln lost his mother, his fiancée, his business, and several political races before becoming president.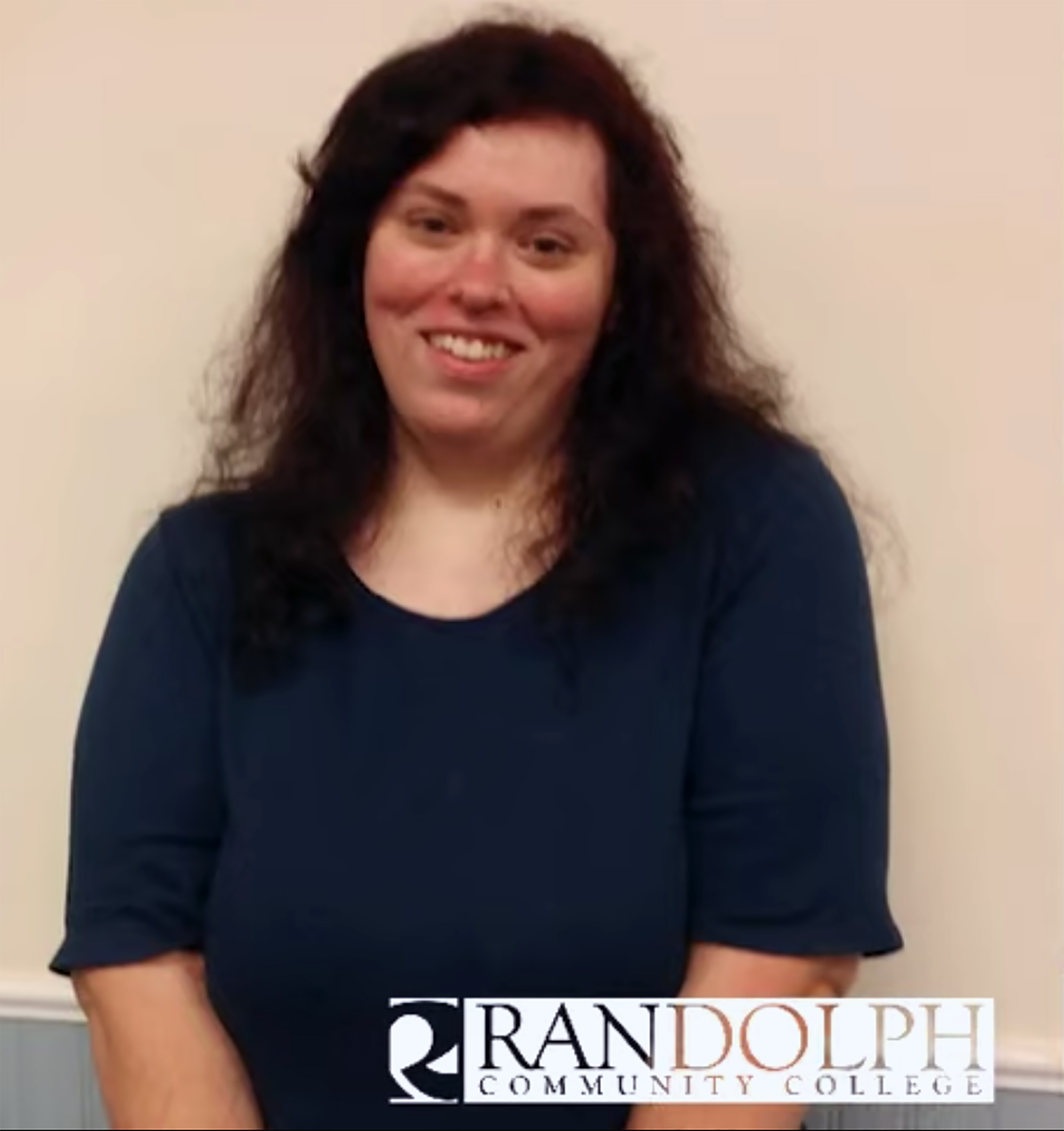 "All of these weren't periods in his life that ended things, they were commas," Shackleford said. "And he got back up and brushed himself off and he kept going and going and going. That's what you've done. All the things in your life that have led to this point tonight, you've decided to make them commas and not periods. You didn't let obstacles stop you. They may have tripped you up for a month, they may have slowed you down a little bit, but you got up and brushed yourself off and kept going and here you are tonight.

"I hope that even tonight will be a comma. I hope that you will get back up and keep going after this ceremony, keep going after you get your high school equivalency or your adult high school diploma. Come on to RCC and be a college student now. You are as qualified as if you'd been the valedictorian of your graduating class. We're very proud of you. We want to be a part of your educational, journey as far as it takes you. Please know that you inspire me. I'm proud of you and I wish you the very best."
The graduates, listed alphabetically by their cities of residence, follow:

High School Equivalency Graduates
Asheboro: Jazzmyne Bledsoe, Wanda Carter, Dillin Cockheyt, Andrew Johnson, Robert Johnson.
Climax: Ashleigh Johnson.
Greensboro: Dennis Johnson.
High Point: Maggie Collins.
Pleasant Garden: Chase Crutchfield, Min Yuan Johnson.
Ramseur: Jordan Blake.
Randleman: Joshua Ball, Eligrafio Hernandez-De La Cruz, Christian Johnson, Edward Johnson, Kiri Johnson.
Seagrove: Kyle Davis, Ashley Howard, Alyssa Johnson, Kyle Johnson.
Sophia: Esveida Casas Vazquez.

Adult High School Diploma Graduates
Archdale: Ali Hussain.
Asheboro: Esperanza Arroyo-Gonzalez, Dusty Coe, Treshawn Griggs, Sophie Harris, Kristy Kearns, Brian Wofford, Tony Zuniga.
Greensboro: Elizabeth Bullins.
Ramseur: Emma Geubtner.
Randleman: Grace Williamson.
Trinity: Nathan Sharp.