Randolph Community College opens 57th school year
ASHEBORO — 
Five of Randolph Community College's Board of Trustees and two members of the RCC Foundation's Board were on hand Friday, Aug. 16, to welcome the more than 200 RCC faculty and staff members gathered for the school's fall convocation in the R. Alton Cox Learning Resources Center auditorium. The College opened its 57th year when classes began Monday.
After RCC Board President Mac Sherrill welcomed those in attendance, thanking everyone and noting, "It takes a team to educate our students and that's why we're here — the students." new faculty and staff were introduced.
Director of Institutional Effectiveness Marissa Ritter and Institutional Advancement Specialist Kirsten Stovall then gave a presentation on RCC's Quality Enhancement Plan, part of the reaffirmation plan of the Southern Association of Colleges and Schools Commission on Colleges (SACSCOC). The reaffirmation visit happens every 10 years, and RCC's turn is coming in November.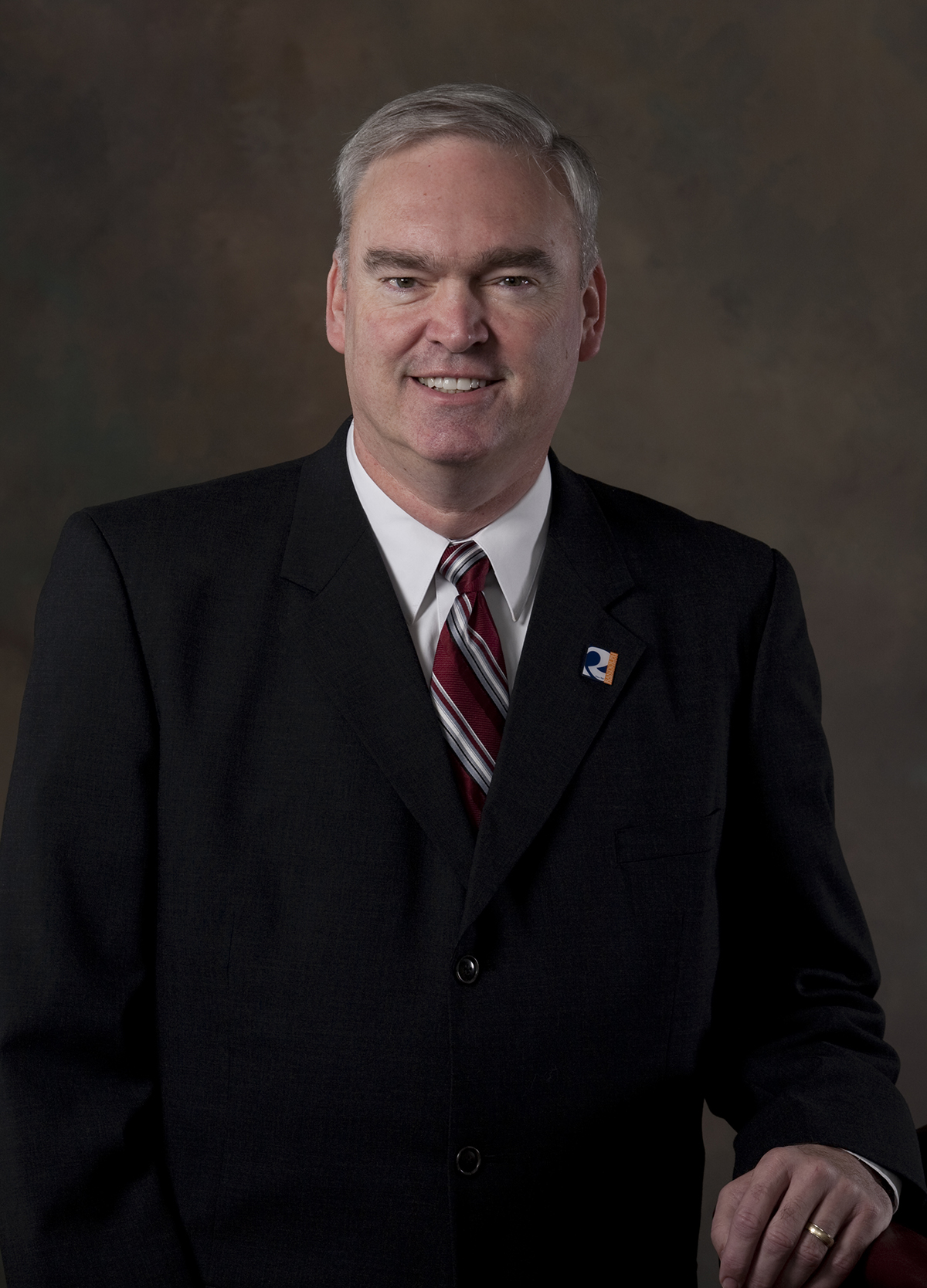 After certificates were handed out to faculty and staff members who participated in the summer President's Educational Leadership Academy (PELA) and Advanced PELA, RCC President Dr. Robert S. Shackleford Jr. addressed safety and cybersecurity on campus.
"You can't prepare when it comes; you have to be prepared ahead of time," he said when discussing campus safety. "We don't take cybersecurity lightly. Our IT team does a great job. To stay ahead of hackers and scammers ... it takes constant vigilance."
Shackleford then introduced his initiatives for the year. The initiatives, which began when Shackleford became president of the College in January 2007, fall into five areas identified as the core values of the College: Community, Employees, Student Success, Radical Hospitality, and Quality Education. Two years ago, Shackleford revealed the Framework for Great planning process, which identified initiatives that would cover three years with new focus area strategies each year. This is the final year of the current three-year planning cycle.
"These are to be like a lighthouse for the year," he said."
The first core value, Community, has "advance the Randolph County Strategic Plan" as its initiative. After expanding post-licensing for professionals (first year) and agricultural assessment (second year), the third-year strategy is agriculture implementation — the start of the Agribusiness program and Agritourism certificate opportunity this fall, and the Horticulture program, in cooperation with the North Carolina Zoo, next spring.
"Randolph County has more farms than any county in North Carolina," Shackleford said. "The cooperation with the zoo is a unique opportunity — having a horticulture program with the zoo as our lab."
Under the Employees core value, Shackleford set an initiative to "improve enrollment management." After evaluating current and past approaches (first year) and enhancing the enrollment process (second year), the third-year strategy is to enhance the retention process. That includes expanding the coaching model — career coaches in the high schools and success coaches on campus, strengthening MMSI (Minority Male Success Initiatives) — including student organizations, establishing a CARE (Campus Assessment, Response, and Evaluation) program to deal with student challenges and problems on campus, and strengthening the career exploration services on campus.
"The security of our jobs depends on that we have a student body," he said. "How much water in a bucket only partly depends on how much you put on the top. It depends on how big the holes are and how much water is coming out the bottom. If you're retaining, it takes a whole lot less water coming in the top to maintain a full bucket. We want to try to help students complete, stay here, and persist. ... Most of the students' challenges on campus are not just academic."
The third initiative, for Student Success, focused on "better-matched skills taught with the workforce." After evaluating how what RCC is teaching matches with the job market and needed skills (first year) and integrating what RCC learned about needed high-demand workforce skills into the curriculum (second year), the third-year strategy is to evaluate the success of RCC's new workforce curriculum plan, measuring the success of Apprenticeship Randolph, Pathways to Prosperity (collaboration of the school systems, RCC, and local businesses and industry), and the early college models.
"The school systems and RCC are working together better than they ever have before," Shackleford said. "It's exciting."
Under the fourth core value, Radical Hospitality, the initiative was to focus on "recreating the advising and student success systems." After evaluating the student success policies and procedures (first year) and developing an optimal advising experience for RCC students (second year), the third-year strategy is the implementation of new student success policies and procedures. That means giving students the tools and resources for a more efficient student experience with an RCC mobile app, a customizable Armadillo Drop-In program, and improving the college catalogue and website, making it more user-friendly and dynamic.
"The student experience is what's important," Shackleford said. "We want to provide students with a better toolkit. The more information students have, the better decisions they can make and keep up with the progress of their educational plan. ... We've had close to 300 students come in for the Armadillo Drop-In the past couple days who won't be walking around like a deer in headlights next week. They've had a head start."
The final core value, Quality Education, focused on the 10th anniversary of "Good to Great" — a philosophy Shackleford introduced to the College in 2007 based on Jim Collins' book and its concepts. After restating, reemphasizing, and recommitting to the principles of "Good to Great" (first year) and utilizing the "Good to Great" evaluation process to make better planning decisions (second year), the third-year strategy is to utilize that evaluation process to close the loop and measure results, analyzing the college, departments, and people.
"Twelve, 15 years ago, this was a different college than it is today," Shackelford said. "It was a good college; it wasn't a great college. ... I knew when I came here as a president 12 ½ years ago, we couldn't tweak the budget, make a couple of personnel changes, reorganize this or that and fix it. It was going to take a complete renewal of the culture. ... We started down that journey and I'm happy to say today this is a different campus.
"Having said all that, setting something in motion 10 years ago doesn't mean that it just perpetually keeps moving at the same speed. It takes constant rededication and renewal. ... I'm interested in 'Great to Wow.' I'm asking we tighten up the things that make this college unique. We see ourselves as a team and a family all gathered around our students, helping them succeed. That's the kind of culture we build here."
Shackleford then stressed the importance of the work RCC does, bringing up a former student who now works at the College (Stovall) and an employee Purchasing Technician Pamela Squibb, who talked about how the school changed their lives.
"We have students coming to us Monday who are right out of high school, and they're confident and they're ready to conquer the world, and this is their next step," Shackleford said. "We have some people coming here Monday who are scared to death. ... They don't know if they can do it. They're looking for the first excuse to go home. The first person to discourage them. ... We have an opportunity to take every one of these students and create an opportunity and change a life. Is that not a blessing?"