RCC photojournalism students' documentary featured at film festival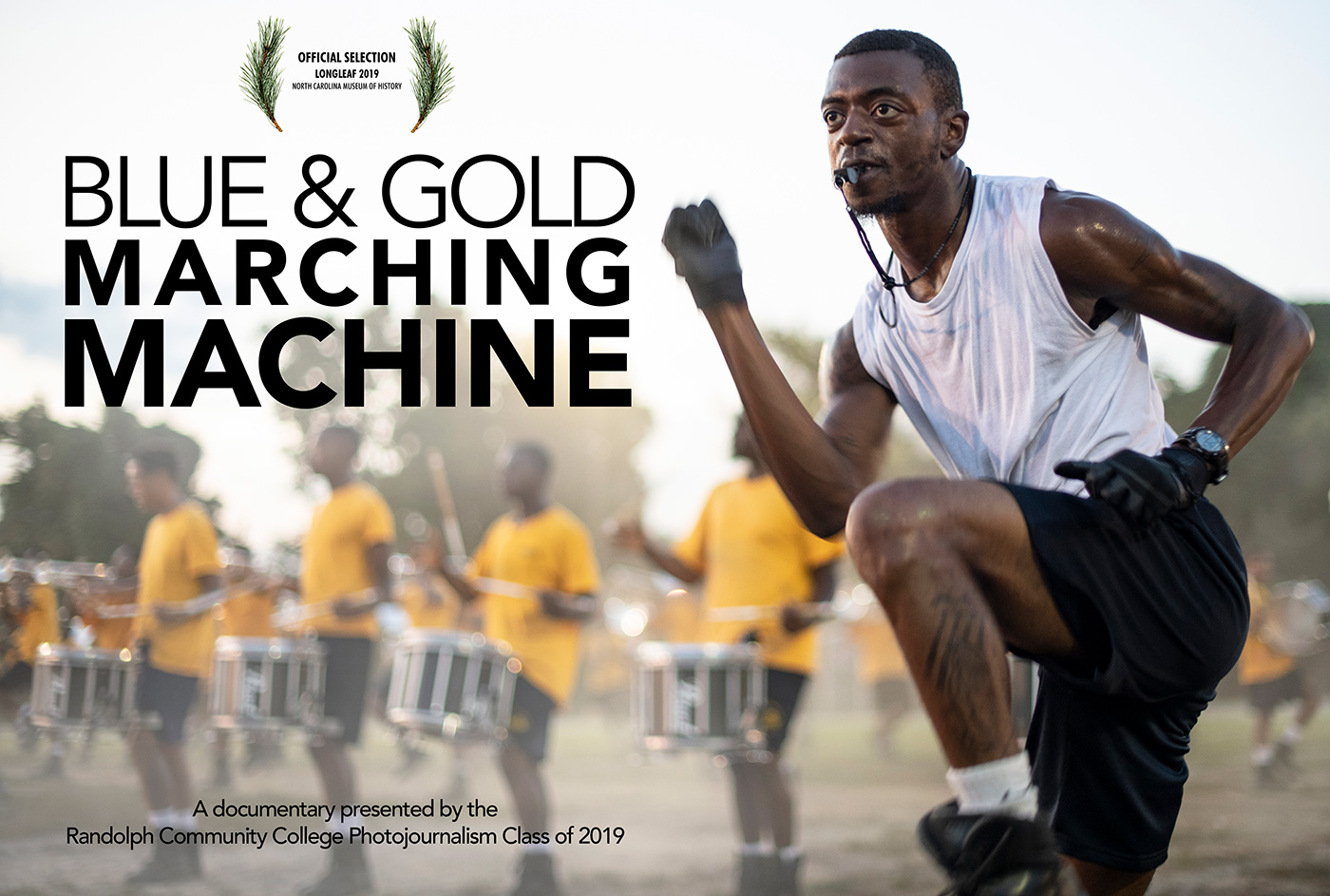 ASHEBORO — For the second straight year, Randolph Community College photojournalism students boast a documentary film featured in the annual Longleaf Film Festival in Raleigh. "Blue & Gold Marching Machine" is an official selection for the festival, which takes place May 10-11, 2019. The RCC film's world premiere is scheduled for May 10 at 8:30 p.m. In all, 59 juried films will be screened on three screens at the North Carolina Museum of History.
RCC's documentary invites viewers to follow along, from band camp to the "Greatest Homecoming on Earth," as 200 musicians and dancers celebrate the 100th year of the North Carolina A&T State University's marching band. The auditioned group was voted the HBCU Sports Band of the Year for the second straight year in January, and its 60-member drumline was recently part of the 2019 Rose Bowl Parade in Pasadena, Calif.
Last season's RCC student film, "Carolina Cross," which documented the 2017-18 North Carolina Cyclo-Cross season, was selected for last year's Longleaf Film Festival, featured at the Praxis Film Festival in Goldsboro, and was an official selection for the Real to Reel Film Festival in Kings Mountain.
RCC's nationally-known Photographic Technology program offers three concentrations: Commercial Photography, Photojournalism, and Portrait Studio Management. For more information, visit the program's web page.