Therapeutic Massage Program
Do you want to help those who are hurting? Massage is much more than a relaxing shoulder or back rub. For those who deal with chronic pain, massage can mean the difference between being able to go to work or needing to stay in bed because of the pain. In our Therapeutic Massage Program, you will learn the everything that's required to become a State Licensed Massage and Bodywork Therapist while also learning the skills necessary for safe, effective and ethical practices required to perform basic Swedish massage.
Once you complete the program and earn the appropriate state and national licenses, you'll be able to choose from a variety of jobs in hospitals, clinics, chiropractor or doctor offices, wellness centers, fitness centers, salons, athletic programs, corporate wellness programs, performing arts programs, as well as establishing your own private practice.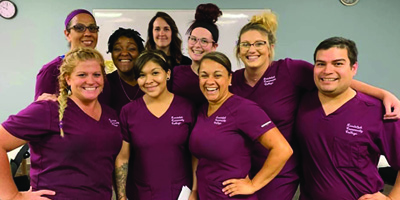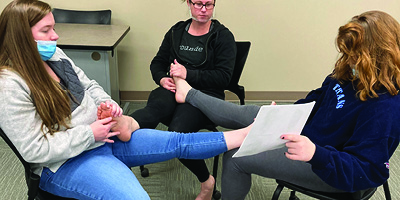 Tuition and Insurance - $196.55
Professional Massage Table - $295-$450
Textbooks - ~$500
Massage Supplies - $90-$120 (sheets, oils/lotions, etc.)
Therapeutic Massage Scrubs - $120-$180
MANDATORY ORIENTATION - details TBA
If you are interested in reserving a spot in the program, please call 336-633-0268.
Massage Theory & Principles
Massage Professional Practice
Anatomy/Physiology/Pathology
Kinesiology
Massage & Bodywork Application
Assessment/Documentation
Adaptive Massage
The Therapeutic Relationship
Law, Business & Ethics
Student Clinic
Has obtained a high school diploma or equivalent
Is 18 years of age or older
Is of good moral character as determined by the Board
Has successfully completed a training program consisting of a minimum of 500 in-class hrs of supervised instruction at a Board-approved school
Has passed a competency assessment examination that meets generally accepted psychometric principles and standards and is approved by the Board
Has submitted fingerprint cards in a form acceptable to the Board at the time the license application is filed and consented to a criminal history record check by the North Carolina Department of Justice
Demonstrates satisfactory proof of proficiency in the English language.
Student must be at least 18 years of age as of the start date of the class.
Provide proof of high school completion (high school transcripts, copy of high school diploma, or copy of completion of GED)
Documentation of reading test scores (Reading Assessment Verification Form). To schedule an appointment with the Assessment Center for the reading assessment test, students will need to call 336-633-0321.
Students must attend a mandatory orientation prior to the first day of class.
It is highly recommended, but not required, for a student to have a computer and/or cell phone that has the capability to receive RCC emails, as well as access RCC's Moodle portal as assignments and other information will be posted there.
To register and pay for classes by phone, call 336-633-0268.
To register and pay in person, visit our Archdale Center at 110 Park Drive, Archdale, N.C., 27263 or our Continuing Education and Industrial Center at 413 Industrial Park Ave, Asheboro, N.C.
Stay tuned to this page for the latest announcements of upcoming continuing education courses from highly respected instructors. You can also search for classes here.
To be added to our mailing list, please email us at  lrrichardson@randolph.edu.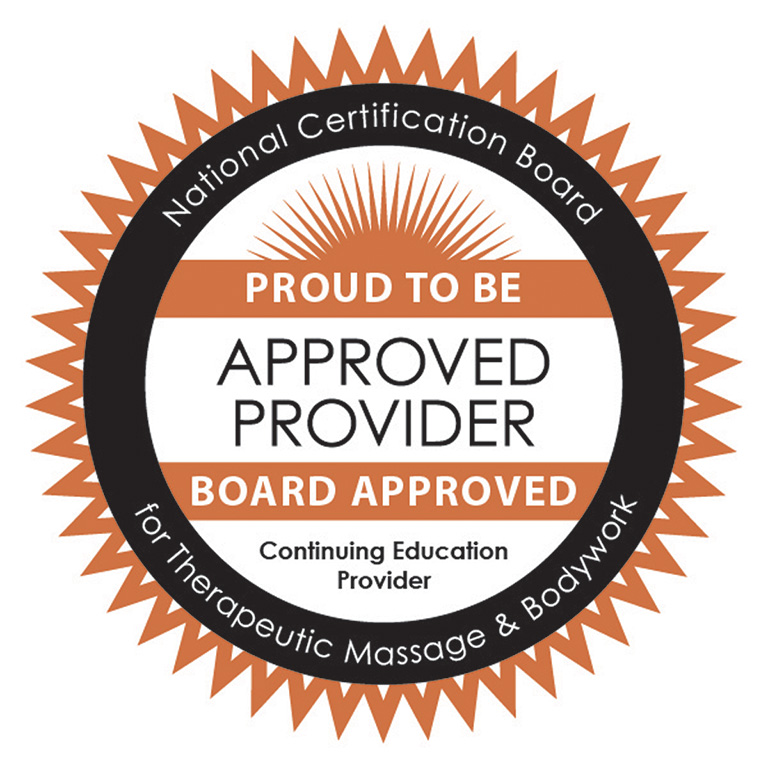 Classes are held in The Kinley Center on our Asheboro Campus in room 106.
Contact Us!
Have more questions about the Therapeutic Massage Program? We're here to help.
Contact Workforce Development and Continuing Education at 336-633-0268.