Building and Construction Trades
If you want to work with your hands and have a career where no two days are the same, consider enrolling in one of our Building and Construction Trades programs. Skilled workers are always in high-demand and our programs will teach you the skills you need to start building your career or adding to the certifications you already have.
Our classes are taught by instructors who have years of on-the-job experience and can provide you with the tricks of the trade. Most of your time in class will be spent doing hands-on learning so that you'll be prepared for real-world scenarios.
When you're finished, consider taking another one of our Building and Construction Trade programs. Many of the skills learned in our programs work well in combination with each other and make you more marketable. We also offer classes that are required for you to keep your certifications.
Explore our programs below and use the 'Search for Classes' button to view upcoming classes. When you're ready to register, you can register online or use the 'Register for Classes' button to see other registration options.
Explore Our Programs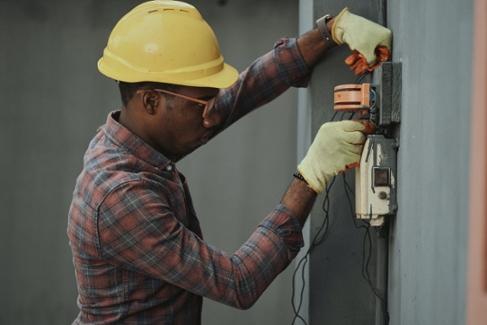 Our electrical classes will help you start your career and keep you certified. In the Electrical Technician class, you'll learn the skills you need to qualify for entry-level positions in the electrical field as an apprentice or on-the-job trainee and have the chance to earn your OSHA 30 certification. If you're a Code Enforcement Official or Inspector, we have the classes you need too. We offer Electrical Standard Inspection Levels I, II, and III.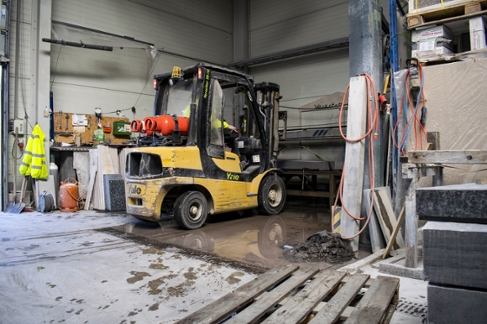 In our comprehensive, hands-on Forklift Operator class, you'll learn proper operation and maintenance of a Powered Industrial Truck (forklift) from a State of North Carolina certified instructor. You'll get a certificate of completion at the end of the class to provide to your current or future employer. You must be 18 years of age or older to enroll.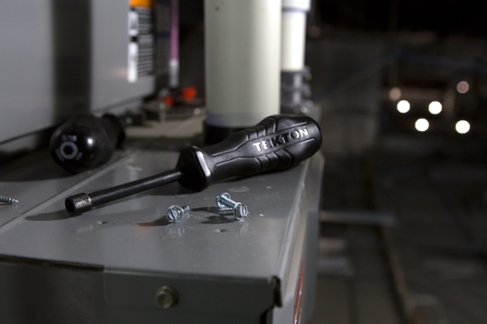 Heating, Ventilation, and Air Conditioning (HVAC)
We offer two levels of HVAC training. In HVAC I (Fundamentals), you'll learn the skills you need to become employed as an entry-level assistant in the heating and air conditioning field, including operating principles, servicing, repairing, and installation. When you're finished with HVAC I, you can move on to HVAC II to further your knowledge and prepare for a Nate Ready-to-Work Certificate.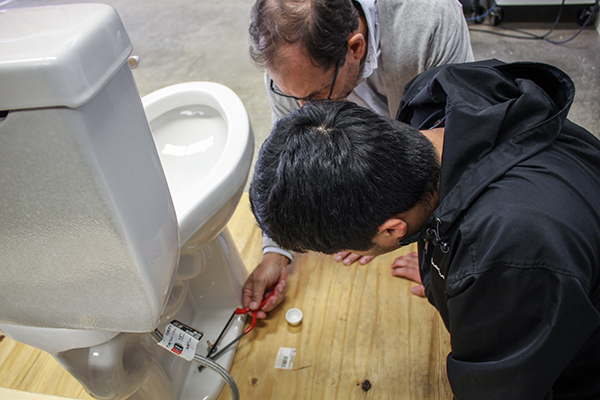 Our Plumbing program consists of two classes, Plumbing I and II. You'll learn various types and components of plumbing systems, design, installation, and OSHA 10. When you've completed both classes, you'll be earn a local credential that shows local employers that you have the skills they are looking for.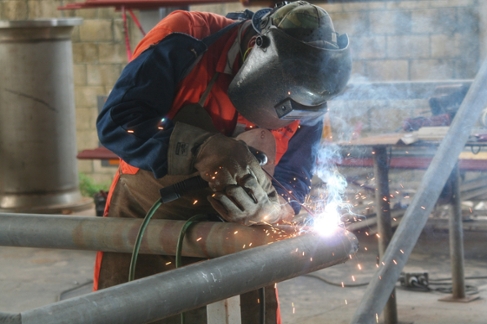 In our Welding program, you'll start off learning the basics and then move to MIG I. You'll learn equipment setup, and fillet and groove welds with emphasis on application of GMAW and FCAW electrodes on carbon steel plate. When you're finished, you'll be prepared to obtain an ASME (American Society of Mechanical Engineers) Welding Certificate.
Contact Us!
Have more questions about the Building and Construction Programs? We're here to help.
Contact Workforce Development and Continuing Education at 336-633-0268.